2nd District Neighborhood Planning Council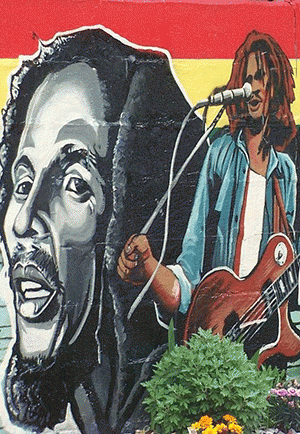 About the 2nd District NPC
The 2nd District NPC serves as a forum and advocate for district wide community concerns; regarding revitalization, rebuilding and enhancing the quality of life and general well being of our neighborhoods. The council serves as a coordinating liaison with civic associations, city officials and community stakeholders.
About One Love Park
In 2014 Wilmington City Council renamed the park located at Tatnall and 24th Street "One Love Park" in honor of the internationally renowned singer and songwriter Bob Marley who once lived at 2311 Tatnall Street in Wilmington, DE.
Marley's song ""One Love/People Get Ready" offers a global message of peace and unity shared by the community per City Council President Gregory.
In line with this message of peace and unity the brick drive encourages community ownership and pride in the park and also acts as a vehicle for those who encouraged the name change to honor Bob Marley, the inspiration behind the name One Love Park.
By investing in this Commemorative Brick Fundraiser, you will be investing in projects and events at One Love Park, that will enrich the lives of many children in this community.This historical setting will enrich the value of One Love Park.
The engraved bricks will be around the entrance of One Love Park and will capture the attention of many. This Brick Drive is a "CONTINUOUS" Campaign but orders that have been placed by July 25, 2015 will be on display at One Love Park walkway on Aug 22, 2015 for the Ribbon/Dedication Fish Fry Festival on August 22, 2015 from 12 pm to 6 pm. That is correct be apart of history still place your order!