Embark on a meaningful journey with us as we undertake a special project, the Customized Brick Fundraiser, to support the morale & welfare of the esteemed service members belonging to the 819th RED HORSE squadron stationed at Malmstrom Air Force Base.
The North Horse Booster Club is thrilled to offer you the opportunity to own a personalized brick that will find its place at the cherished "Charlie" statue at the main entrance of our head shed building.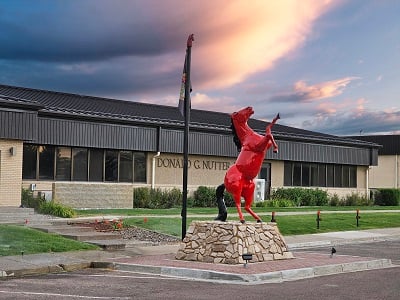 Whether you are a past or present member of the cherished RED HORSE family, this fundraiser enables you to etch your name into the heart of our squadron, leaving an enduring legacy while supporting the noble initiatives of the North Horse Club. As a registered non-profit 501(c)(3) organization, every contribution you make is 100% tax-deductible, ensuring that your generosity serves a dual purpose of honoring our service members and making a meaningful impact on our community.
Join us in this remarkable endeavor and together, let's build a lasting tribute to our shared camaraderie and unwavering support for those who serve!
If you have any questions, please contact: [email protected]