Commemorative Brick Fundraiser
The American Legion was chartered and incorporated by Congress in 1919 as a patriotic veteran's organization devoted to mutual helpfulness. It is the nation's largest veterans service organization, committed to mentoring and sponsorship of youth programs in our communities, advocating patriotism, and honor, promoting a strong national security, and continued devotion to our fellow service members and veterans.
The American Legion post 166 will construct a commemorative brick patio by the flagpole in front of the post home. Engraved bricks are being sold which will become part of a long-lasting commemorative salute to active duty, veterans, and their families.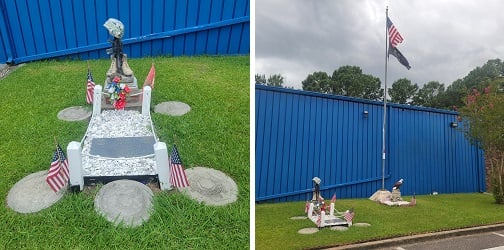 Our new commemorative patio will be used for events for military/veteran's festivities, memorials, and celebrations.
Additionally, bricks are available to purchase in memory of our military members from our county that lost their lives during a military conflict/war. Those will not be ordered online. Members will have to contact the post to sponsor these memorial bricks.
If you have any questions, please contact, [email protected]