Our American Legion invites you to become a special part of American Legion Post 120 of Urbana through our brick Honor Wall to be erected in the spring of 2022.
American Legion Post 120 is offering a unique way to Honor loved ones or other important people in your life, acknowledge special occasions or simply leave a lasting connection to the post. Engraved bricks are being sold which will become part of the long-lasting Honor Wall installed on premise as part of Liberty Cove.
The purpose of the American Legion is to preserve and support the patriotic and historical interests of our country, our communities and our veterans; to strengthen the common bonds of the men and women who have served and are currently serving in our military; to assist them and their families to enhance their quality of life; to maintain true allegiance to the Constitution and laws of the United States of America and defend her from all enemies. By supporting the Honor Wall and the whole of Liberty Cove, we together will help make our post that much better for today and generations of members to come.
Brick orders will be accepted through 1/10/22.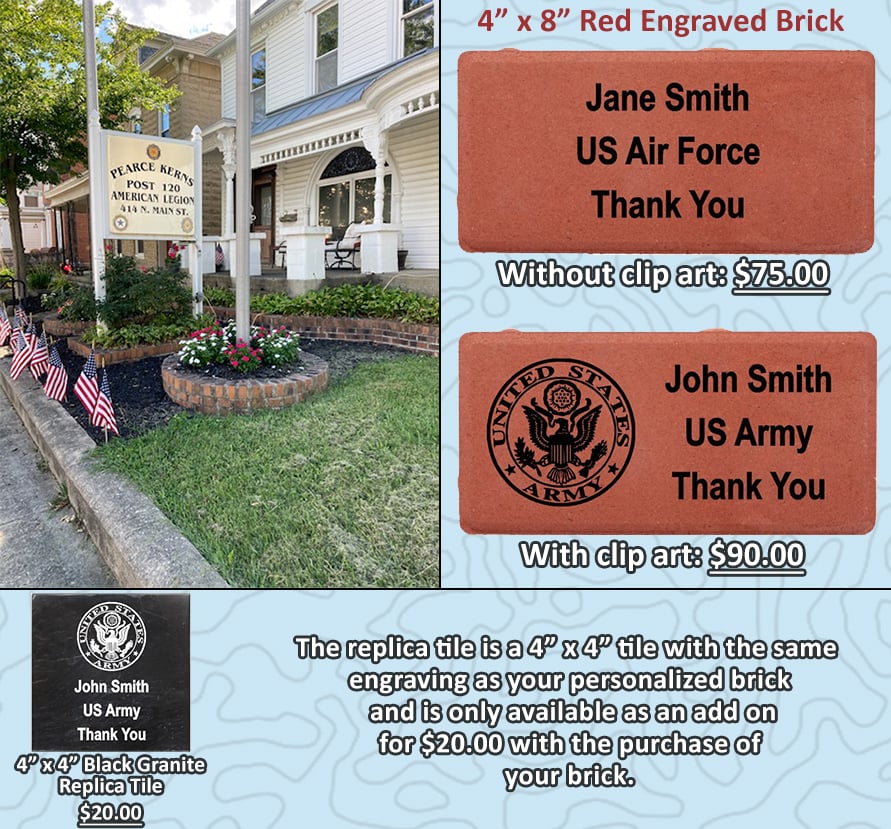 If you have any questions or concerns about your order, please contact:
Dan Brady - [email protected]