~~~ COMMEMORATIVE BRICK FUND RAISER ~~~
The American Legion, Randolph Furey, Post 170, Past Commanders Club, in conjunction with other fundraising events, is selling commemorative bricks to be permanently placed in the area of the US, Maryland, and POW-MIA flags. The Homes for Heroes team has donated 2 new flag poles (and all flags) and funded a new memorial stone with our Post name and the American Legion family insignia, along with the cement slab to house everything. Within the slab, an area is being set aside for these commemorative bricks. Initially, there will be room for 160, 8x8 bricks (10 columns of 16 rows).
The price for a brick is $50. If you'd like to add a military or legion logo to your brick, it is an additional $10. You may also purchase a 4x4 replica (keepsake) of your brick for a mere $10. If you add a large logo to your brick, you will have room for 4 lines of text; 5 lines of text if you opt for a small logo; 6 lines of text without a logo. The lines of text are 20 characters per line, to include spaces.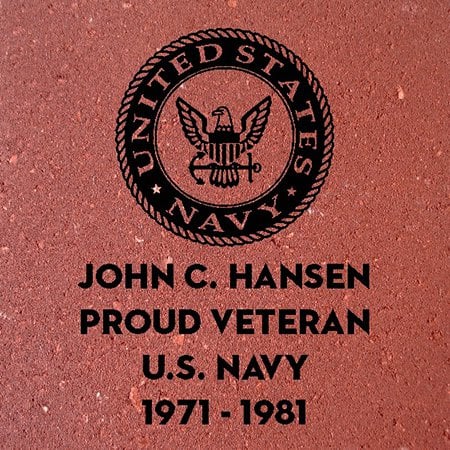 AMERICAN LEGION LOGOS