Ave Maria Veterans Association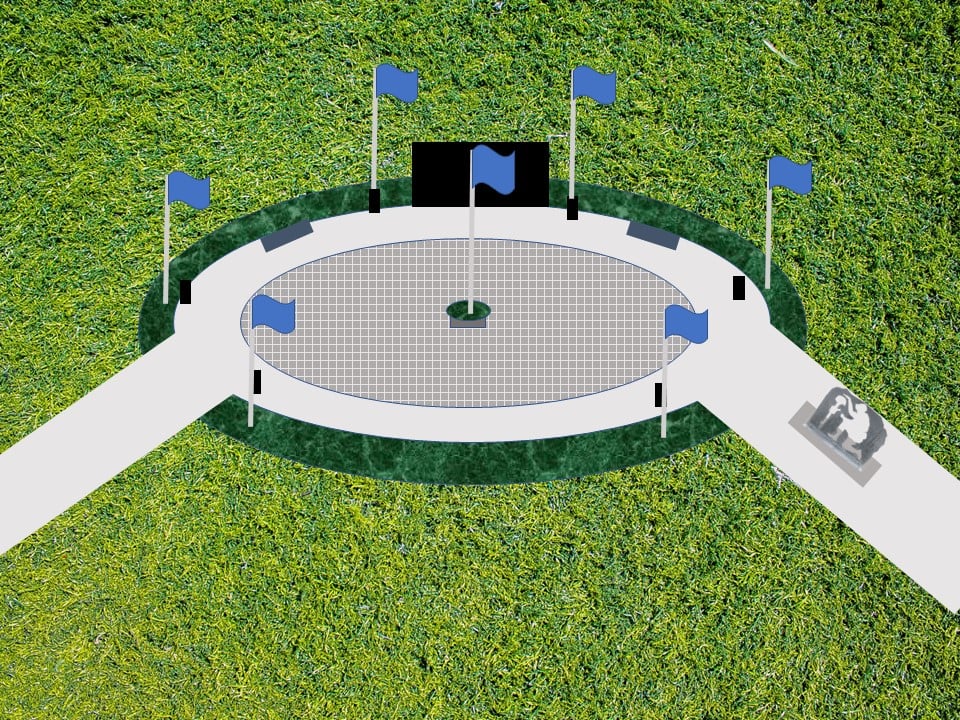 Since its inception in 2018, a goal of the Ave Maria Veterans Association has
been to construct a monument honoring those who have served in military
uniform. The Association's objective is to promote patriotism, awareness and
interest in veterans affairs and to participate in community and civic activities.
This endeavor is consistent with that objective.
Where will the monument be located? The Association has worked with
Barron-Collier Development and the Ave Maria Stewardship Committee to
secure a piece of land along Ave Maria Boulevard. The land is two blocks north
of the Catholic church, east of Clancy Road on the AMU campus and along the
path along the lake.
What will the monument look like? After discussion and working with
Deternoz Engineering a plan has been sent to Collier County that will include a
circular brick paid with a ceremonial wall at the back. At the center of the circle
will be an American Flag. Around the outside will be pedestals and flags
representing the six service branches. Benches will be available for reflection.
At the entrance from Ave Maria Boulevard will be a silhouette of
a serviceman
kneeling in reflection: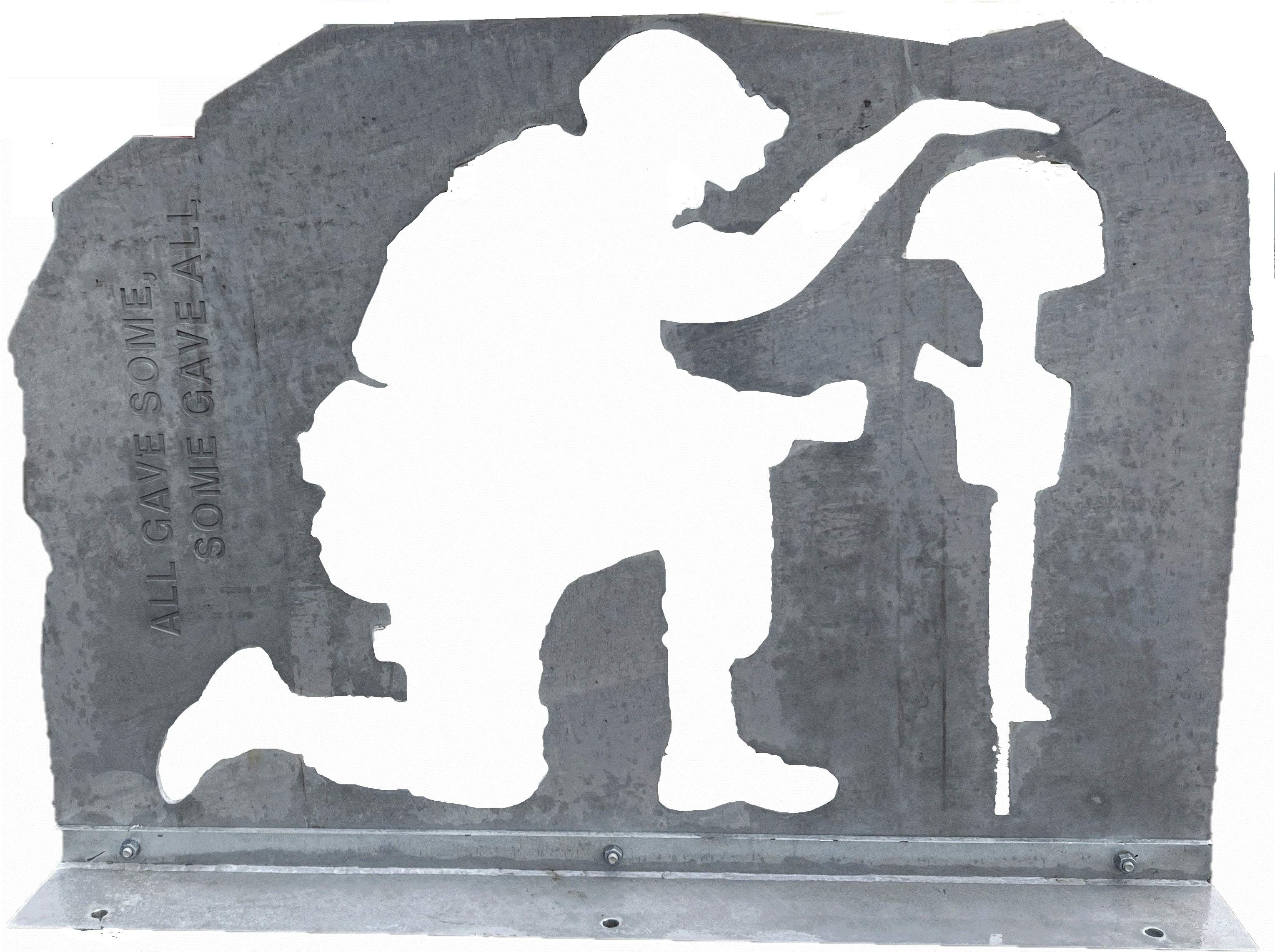 How will the monument be paid for?
We have been raising funds through
several methods. We have erected flags throughout the community with
proceeds going to the monument. We have sponsored a golf scramble in the
name of the monument. We have also collected private and business
donations. Brick sales will help us reach our construction goal or $85,000 and
help pay for upkeep of the monument.
When Will it be built?
There are two criteria to begin construction. The first is
approval of building plans by the county. The second is when we reach the
$85,000 threshold. You can monitor our progress at www.avemariavets.org.
Ave Maria has counted among its resident military members from every
military conflict since the beginning of World War II.
The monument honors
them all.
These bricks allow you to personalize your support and remembrance
of family and friends.
PERSONALIZE YOUR BRICK TODAY!