Creating the First Dog Park in Page County,
from an idea to Reality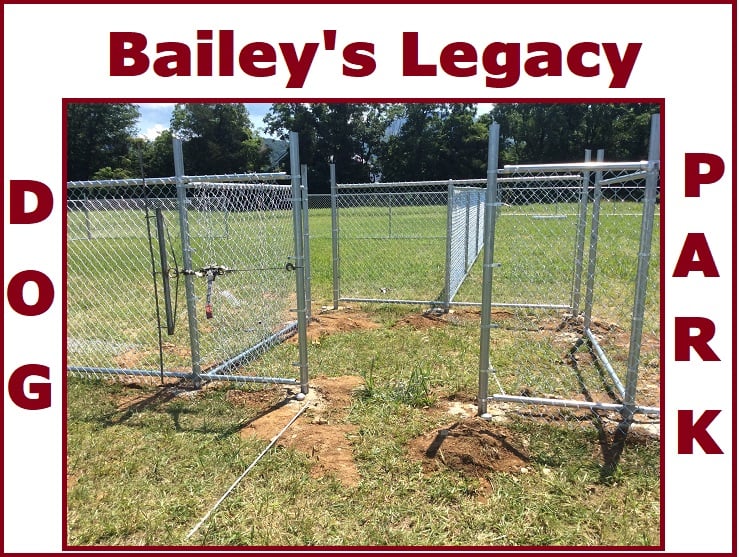 Welcome to Bailey's Legacy Dog Park!

Thanks for visiting Page County's first dog park here in Stanley. I'm hoping that you will bring your dogs and encourage all your fellow dog owner friends to take advantage of this new dog park.

I'm the guy who originated the park project and will donate it to the Town of Stanley. I am grateful to the Page County zoning and economic development staff for their guidance, and it goes without saying that being encouraged and guided by Stanley Town Manager Terry Pettit on this project from start to finish has made this a pleasurable experience.

I'm a long-time dog owner who learned from my experiences that great community programs can come from having local dog parks and a measure of good luck. I can't say I'm a lucky person or that I knew much about dog parks until I got struck by a Ford F-150 pickup truck 10 years ago while living in Hamilton, NJ. I was, at the time, crossing an intersection with my dog Bailey. I have no recollection of the collision; I didn't regain consciousness until I was taken to the trauma center in nearby Trenton.

I'm not at all sure how or why I received good fortunes on June 22, 2012, but I must have had the right angel sitting on my shoulder that day.

Having learned that my brain was damaged, I spent the next 4 years undergoing a number of diagnostic studies and rehabilitation therapies from a number of neurological and psychological specialists to see if I would recover fully, partially, or not at all. I never was able to return to my job because I was suddenly unable to do simple duties I had done previously without problems.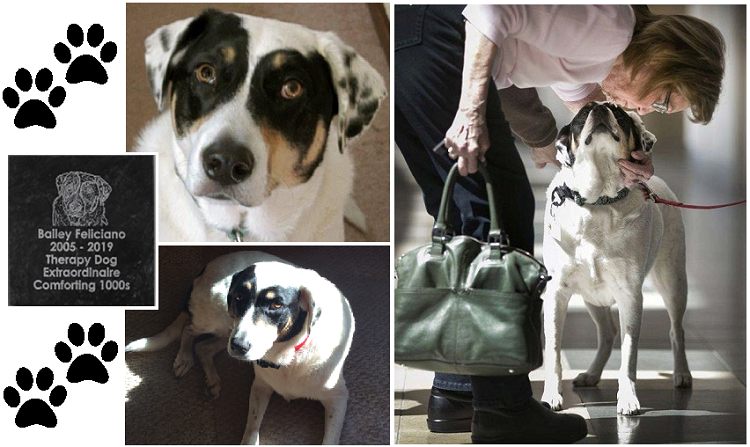 Concerned about being able to walk Bailey while I was recovering from my injuries in 2012, I discovered dog parks in the nearby NJ and PA counties where I could unleash Bailey and let her play with other dogs while I was able to sit and watch as I recovered from my injuries.
While recovering from my collision with the truck, I found some information about therapy dogs (visiting folk with your dog to help them smile through pain and emotional crises) on the Internet, and I enrolled the two of us for therapy dog training to help me during my retirement. On becoming certified for therapy dog activities, Bailey and I began regular visits to schools, hospitals, assisted living facilities, and other places. Bailey became well-known in the Mercer County, NJ, area, and was even profiled on the front page of the Trenton Times at one point.
Bailey passed away in 2019 but lived a full and active life. Over the course of 14 years, Bailey and I visited thousands of adults and children at various facilities to cheer them up.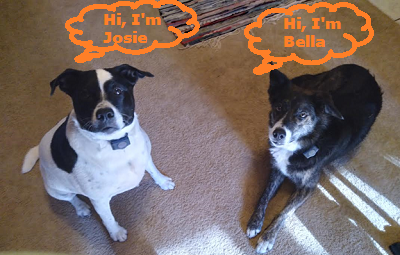 After moving to Page County with Bailey, I quickly purchased another dog, Bella, also a border collie, from an Amish family in Bridgewater--for Bailey to have a playmate. Bella also became a therapy dog and continues to live with me. I've also added another border collie mix in recent years. Josie is also a therapy dog.
Last year, I purchased a memorial stone in Bailey's honor for inclusion to a patio at Laurel Ridge Community College in Luray under the school's fundraising effort. I still visit the patio on occasion to think of Bailey. The memorial stone says "Bailey Feliciano, 2005 – 2019, Therapy Dog Extraordinaire, Comforting 1000s."
Bailey's Legacy Dog Park will be divided into two sections—one for smaller dogs (~40 lb and smaller) and a larger area for bigger dogs (>40 lb). The smaller park will be 50' x 50', some 2,500 square feet, and the larger park will be 100' x 100', or about 10,000 square feet. The entrance (16' x 10') between the two parks will include a single gated pavilion that leads to two separate gates for each dog park.
Engraved Patio Memorial Stones
We plan to copy the Laurel Bridge Community College fundraising approach by selling engraved memorial stones/bricks for a patio within the dog park entrance area. I am encouraging visitors to honor and immortalize anything or anybody they choose (family members, former pets, teammates, companies, and donor names) – we will be selling such stones as fundraiser materials. Of course, I will include a Bailey memorial stone. Information about ordering memorial bricks for the dog park entryway is included in the last section of this brochure.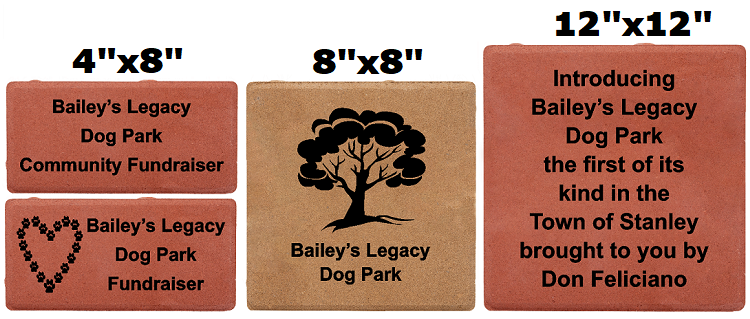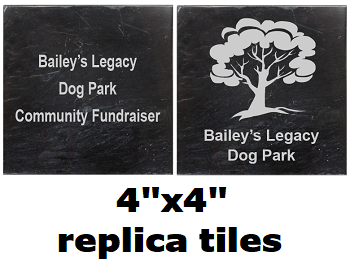 Thank you all in advance for supporting my vision!
For more information, please contact:
Don Feliciano
908-361-2976