Big Brothers Big Sisters of NH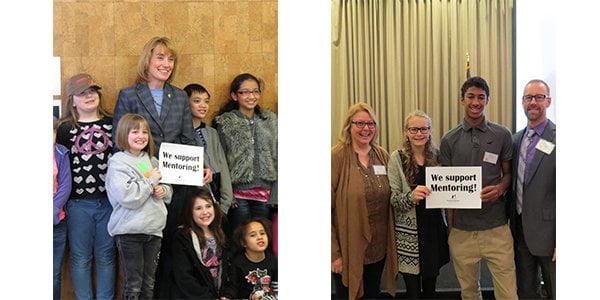 The single most important thing in the life of child and setting them on the path to achieving their highest potential is the presence of having a caring, positive role model actively present in their life.
This is what Big Brothers Big Sisters of New Hampshire (BBBSNH) does best!
The mission of BBBSNH is to provide children facing adversity with strong and enduring, professionally supported one-to-one relationships that change their lives for the better, forever.
This campaign is to solidify the relationships between the adult mentors ("Bigs") and the children ("Littles") they mentor by having a brick installed at a local park that will serve as a celebration of their bond. This will also serve to raise funds for BBBSNH by having individuals and companies purchase bricks to support more matches between Bigs and Littles! The installation at a local park will also put BBBSNH in a visible location since we don't have a facility; our programs take place out in the community or at local schools.
We hope you will join us in supporting this wonderful mission as we work to grow our programs so all children can reach their potential. The cost of creating and sustaining a match for one year is $1200. If you choose to purchase a 12"x12" brick, you will be sponsoring a match and helping a child in our community gain higher aspirations and greater confidence while learning to form better relationships. Your brick will serve as a permanent celebration of your connection with the
MatchMakers
program and you will receive semi-annual updates on the progress of your match!