Engraved Brick Fundraiser: A Great Fundraising Tool
Brick Fundraising Campaigns are a Great Fundraising Idea: A simple and effective way to increase funds for your charity, and recognize your donors with no upfront cost!
Brick fundraising provides a unique opportunity for individuals, families, and businesses to contribute to community projects. By purchasing donation bricks, sponsors become an integral part of the legacy, leaving an enduring mark for generations to come.
Why Choose Polar Engraving for Your Brick Campaign?
Since 1998 Polar Engraving USA has been engraving bricks and pavers for all types of organizations for brick fundraising campaigns. These include churches, schools, universities, animals, hospitals, Civic organizations, Veterans memorials, and other charitable and nonprofit associations located across the country.
We can engrave names, phrases, and text on a brick in any language and any font for all sorts of donor recognition campaigns. Moreover, we provide the option to etch symbols or emblems onto the bricks, allowing you to select your personal logo or pick from our extensive clip art library. It is undeniable that donation bricks serve as exceptional tools to help your company achieve its fundraising objectives.
In addition, we provide free services such as a customized donor website, allowing supporters to conveniently access and contribute to your fundraising program online. All donations are seamlessly recorded in our online management software, which you have full control over. Our top-notch brick engraving services, coupled with a range of free marketing tools, guarantee the success of your brick campaign!
Huge Profitability for Brick Fundraiser
Custom brick engraving can easily be sold for anywhere from $50 to several thousand dollars per engraved brick, depending on size.
Ex.
Donation Amount $100
— Cost of brick $19.50
= Profit $80.50 (per brick sold)
That is a 400% profit!
How many other fundraisers can boast such results?
Look at our Thermometer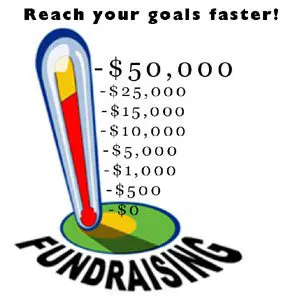 Potential Profitability Calculations for Brick Fundraising Campaigns
SIZE
SOLD
PRICE PER BRICK
DONATION
COST
TOTAL PROFIT!
4″ x 8″ Brick
50

$19.50

$100
$975.00
$4,025.00
4″ x 8″ Brick
100
$19.50
$100
$1,950.00
$8,050.00
4″ x 8″ Brick
300
$19.50
$100
$5,850.00
$24,150.00
4″ x 8″ Brick
500
$19.50
$100
$9,750.00
$40,250.00
8″ x 8″ Brick
50
$27.50
$250.00
$1,375.00
$11,125.00
8″ x 8″ Brick
100
$27.50
$250.00
$2,750.00
$22,250.00
8″ x 8″ Brick
300
$27.50
$250.00
$8,250.00
$66,750.00
8″ x 8″ Brick
500
$27.50
$250.00
$13,750.00
$111,250.00
12″ x 12″ Brick
50
$48.50
$500.00
$2,425.00
$22,575.00
12″ x 12″ Brick
100
$48.50
$500.00
$4,850.00
$45,150.00
12″ x 12″ Brick
300
$48.50
$500.00
$14,550.00
$135.450.00
12″ x 12″ Brick
500
$48.50
$500.00
$24,250.00
$225,750.00