Brick Fundraiser: A Great Fundraising Idea
Brick Fundraising Campaigns are a Great Fundraising Idea: A simple and effective way to raise funds for your organization with a brick or tile fundraiser with no upfront cost!
Since 1998 Polar Engraving USA has been engraving bricks and pavers for all types of organizations for fundraising projects such as churches, schools, universities, animal shelters, hospitals, Veterans memorials, and other charitable and nonprofit organizations located across the country.
Polar Engraving can engrave names on a brick for any type of memorial, commemorative, or donor recognition project. Engraved bricks are an excellent tool to help your organization reach its fundraising goals. We not only provide you with high-quality engraved bricks but also give you free marketing tools to make your brick fundraiser a huge success!
Huge Profit Margins for Brick Fundraising Ideas
Custom brick engraving can easily be sold for anywhere from $50 to several thousand dollars per engraved brick depending on size.
Ex.
Donation Amount $100
– Cost of brick $18.50
= Profit $81.50 (per brick sold)
That is a 500% profit!
How many other fundraisers can boast such results?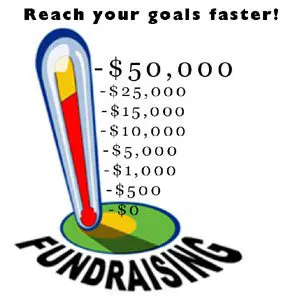 Potential Profitability Chart for Brick Fundraising Campaigns
SIZE
SOLD
PRICE PER BRICK
DONATION
COST
TOTAL PROFIT!
4″ x 8″ Brick
50

$18.50

$100
$925.00
$4,075.00
4″ x 8″ Brick
100
$18.50
$100
$1,850.00
$8,150.00
4″ x 8″ Brick
300
$18.50
$100
$5,550.00
$24,450.00
4″ x 8″ Brick
500
$18.50
$100
$9,250.00
$40,750.00
8″ x 8″ Brick
50
$26.50
$250.00
$1,350.00
$11,150.00
8″ x 8″ Brick
100
$26.50
$250.00
$2,650.00
$22,350.00
8″ x 8″ Brick
300
$26.50
$250.00
$7,950.00
$67,050.00
8″ x 8″ Brick
500
$26.50
$250.00
$13,250.00
$111,750.00
12″ x 12″ Brick
50
$47.50
$500.00
$2,375.00
$22,625.00
12″ x 12″ Brick
100
$47.50
$500.00
$4,750.00
$45,250.00
12″ x 12″ Brick
300
$47.50
$500.00
$14,250.00
$135.750.00
12″ x 12″ Brick
500
$47.50
$500.00
$23,750.00
$226,250.00
How to Make Your Brick Fundraising Campaign a Profitable Success!
Our knowledge and years of experience with previous brick donation programs will assure you to have a profitable brick fundraiser!  We'll help you through the process every step of the way with our ideas, marketing tools, and professional marketing customer service support.
Your "Buy a Brick" fundraising campaign can be ongoing for as long as you wish to raise funds. Years after having your initial installation of personalized engraved bricks you can still continue to purchase bricks to replace the blank ones. Using a sand bed installation for your walkway or patio will allow you to easily remove blank bricks and replace them with engraved bricks for years to come.
Free Online Ordering System for Brick Engraving Campaigns
Once we set up your FREE donor website we will create your own secure login and password for the order management side of your donor website. Your donors will then be able to submit their orders through our new online engraved bricks ordering system. This new online management system offers you the flexibility to enter your engraved brick orders at your own pace and allows your donors to be part of your project and place their orders from any computer anywhere in the world! You are able to record and track every brick donor, the number of bricks ordered their inscriptions, and the donation amounts or missing payments. After gathering enough orders (5 or more of the same size for bulk pricing) you can download your orders with one simple click. This online engraved bricks order management system is simple and easy to use.
Free Custom Designed Donor Website for Your Fundraising Campaigns
Polar Engraving will design your organization's fundraising donor website with your text, logos, and photos. This will allow you to receive orders and accept credit card payments online from your donors. The donation amounts will be deposited directly into your organization's designated account. A customized URL link will be created exclusively for your organization. It's a hassle-free way to collect orders and effectively market your brick campaign. Check out some examples of our FREE fundraising donor websites.
Free Engraved Brick Creator Tool for Fundraisers
We have created a new and unique brick creator tool to help you see examples of what your custom engraved brick may look like. You can change the font, brick colors, and size, as well as clip art, to see different examples. Please keep in mind these are only examples for visualization purposes and may not be a true representation of what your actual engraving on bricks will look like. All text is automatically centered and placement of clip art is at the discretion of our brick engravers. As always we want to be sure your engraved bricks are beautiful!
Free Brick Locator Tool for Your Brick Campaign
We have recently launched a new and free feature for donor websites. Now you can have your donors find their brick quickly and easily using our new engraved brick locator system, this is ideal for larger-scale projects or projects with multiple locations. You can try our fundraising brick locator by typing the name Bob Smith.
Truly FREE shipping on all Engraved Brick Orders (No Hidden Fees)
We believe in truly free shipping and will never charge you for "lift gate" fees or limited access fees, etc.
Virtually any custom brick size can be engraved by Polar Engraving – just contact us for a quote.
We have the most transparent and best pricing in the industry, we're proud to be an affordable yet high-quality brick engraving company. Please see our engraved brick pricing page for more details.
Also, you can check our blog about the Top-10 tips for fundraising campaign success and clarify things for yourself.
Also, here below we try to answer the most asked questions from our customers:
What Is Brick fundraising?
Brick fundraising is a simple and effective way to raise funds quickly with no upfront cost. All other types of fundraisers include an initial investment.
Why Start a Brick Fundraising Campaign?
Brick fundraising campaigns are one of the most popular and profitable ways to bring money to organizations. Also, engraved bricks create a lifelong memorial for all the donors involved in the project.
How do I start a Brick Fundraiser?
Set goals for your brick campaign: How much money do you need to complete your project? How many people are willing to get involved in your project? Try to target the donors in your community and see how much they are willing to spend on each engraved brick.
What do you write on brick donations?
We can engrave any message, text, or phrase that you could possibly imagine. Also, you can add any clip art or symbol to your text, visit our extensive clip art library
What are the best Brick Fundraising Ideas?
Brick fundraising ideas directly depend on the details of your project. Please, visit our brick fundraising ideas page.
Can you help with our brick fundraiser or donor recognition project?
Yes, there are many ways we help organizations have successful and profitable fundraisers. We have the lowest price, so your organization gets to keep more of its fundraising dollars. We also offer many free fundraising tools to help you have a successful fundraising campaign. If you have any questions you can always speak with one of our friendly knowledgeable staff.
Is my Free Donor Website Secure?
Yes, all credit card payments are processed securely via PayPal. In addition to this, all websites utilize secure encrypted data transfer protocols to further protect your donors data. You will know your website is secure by noting the lock in the upper left of your website navigation bar. If your organization is utilizing an outside payment processing platform Polar Engraving is not responsible for the data security of this payment platform.
How long does a brick or tile fundraiser last?
Your fundraiser can be ongoing for as long as your organization wants to raise money.
How many times per year do I have to order if I'm doing a fundraiser?
You can place as many or as few orders as you wish, we do not require any specific minimum order.
If you don't find an answer in the FAQ about Brick Fundraising, which is updated on a regular basis, call us at (800)-546-7993, and we will be happy to chat with you about any questions you may have.
Customer Service and Satisfaction is our #1 priority at Polar Engraving, we look forward to helping your organization surpass your brick fundraising goals!