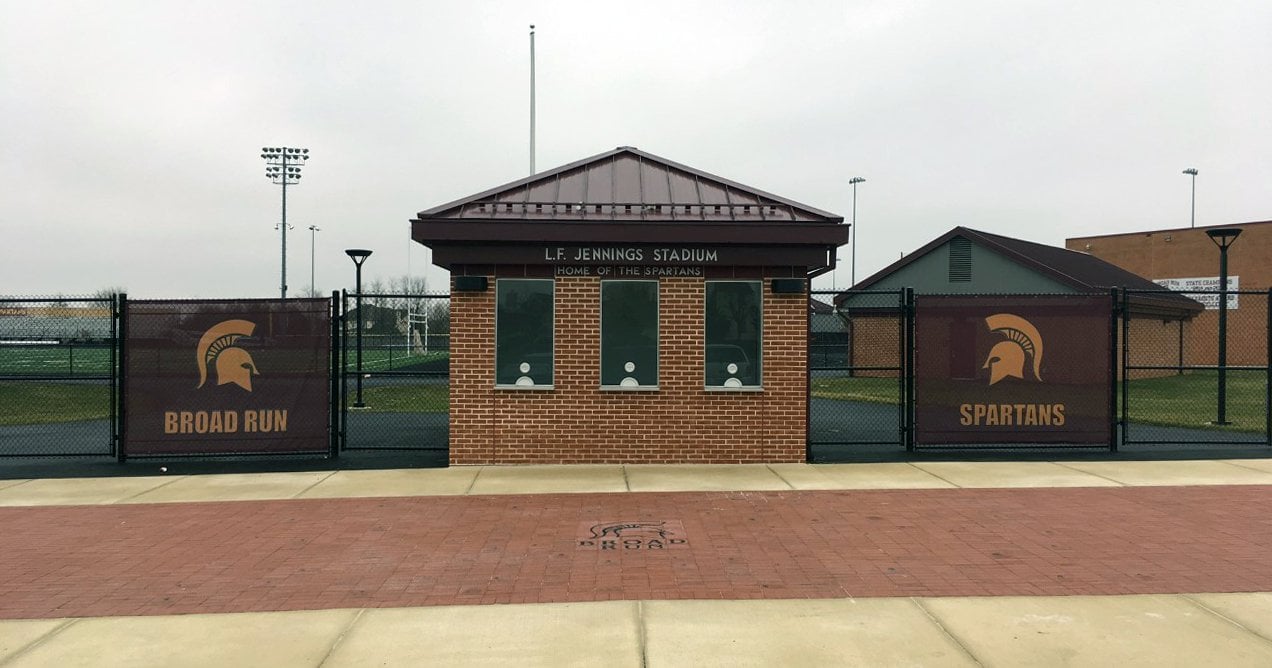 Phase 1 is now complete and we are accepting brick requests for Phase 2, which will be installed this summer, prior to our 50th Anniversary year. To become part of Phase 2, orders must be placed and received by June 1, 2019*.
*** SPECIAL ***
Order a brick before March 31, 2019 and it will be installed by the middle
of June* – what a great Graduation Present for the Class of 2019!!
This is an ongoing effort and will continue to grow as new bricks are added to tell the academic, extracurricular, social and athletic history of Broad Run. Remember that special person's graduation, commitment to Broad Run, special academic, athletic or other school related accomplishments.
Purchase a customized, engraved brick to honor students, teachers, alumni, coaches, administration, athletes, groups and teams. Customize the brick with one of many logos to highlight teams, organizations, clubs and special interests.
Commemorative bricks come in two sizes, 4"x 8" and 8"x 8". Prices are listed below. Order a Replica Tile* with your brick purchase, to proudly display at your home or office for the additional charge of $15.00.
Size

Price

Line

Characters per line

4" x 8"

$125

3

20 spaces per line

4" x 8"

$135

3

15 spaces per line with Logo

8" x 8"

$240

6

20 spaces per line

8" x 8"

$250

5

20 spaces per line with Logo

** Replica Tile is a laser engraved 4" x 4" black granite tile - $15 each**
The following are approved phrases:
Congratulations, Go Spartans, Class of XXXX, Broad Run High School, Teacher, Coach, Friend, Supporter, Booster, Alumna, Alumnus, Good Luck, Love, We Are Proud Of, Proud To Support, In Honor Of, In Memory Of , ….
Inscriptions shall not include commercial messages or company names. Discriminatory or inappropriate messages that refer to an individual's or group's sex, race, color, religious creed, national origin, or physical disability shall not be permitted.
Broad Run High School reserves the right to deny any brick purchase application that is deemed inappropriate.
Bricks will be made and installed on an ongoing basis, as we reach minimum purchase quantities. For all questions or help with ordering contact the Broad Run Athletic Booster Club.
For contact information please visit our website at www.BRHSSports.com