Pave the way to learning and play!
Leave your legacy at Cherry Preschool by purchasing a brick and celebrating 30 years of families and friends entering our doors.
Buy a brick and be a part of the "Welcome Way" path at Cherry's entrance. Personalized bricks are also a perfect way to honor a graduate, a favorite teacher, or anyone in the Cherry Community.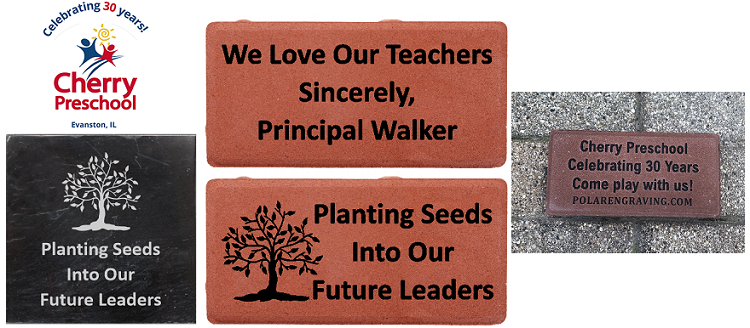 For an additional fee, you can choose a logo or add original artwork! Your child's creation could be part of the path that welcomes Cherry families for many years to come.
For more information, please contact:
Marci Rubin at [email protected]