Chesapeake Montessori School
Buy a brick and leave a legacy!
Chesapeake Montessori School is selling engraved bricks that will become a permanent part of our campus.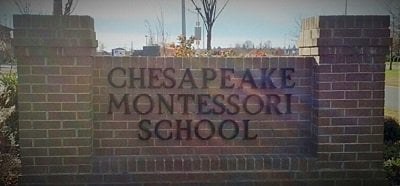 Your brick can commemorate your family, your children, your business, or memorialize a loved one.
Help us build the future of CMS!
Encourage grandparents, friends and family members to participate.
Your children will love to find "their" brick.
All proceeds will be placed in our general fund to continue to provide our children with the best Montessori education in Hampton Roads.
Support CMS and leave a lasting mark on the school!
For further questions, please contact Sue Narducci at (757) 547-7673 or
__________________________________________________________________
Chesapeake Montessori School's mission is to foster competent, responsible, and adaptive citizens who are lifelong learners and problem solvers.