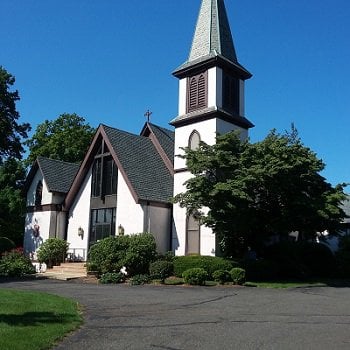 Christ Church was organized by John Suffern in the 1850s and Incorporated in 1860, thus barely predating the Civil War. Our current Church is the oldest, extant building in Suffern, filled with glories from past generations, such as our seven Tiffany Windows. We sit on property once occupied by Rochambeau, George Washington's French companion. The March to Morristown, New Jersey and then the famous "Crossing of the Delaware" started on our property, moving down what is now Route 202, also called the Continental Highway.
Our building and grounds are located on three and a half acres of prime city real estate. Our grounds and gardens are gorgeous and our new Memorial Walk will be located among them in a newly created garden on our historic property.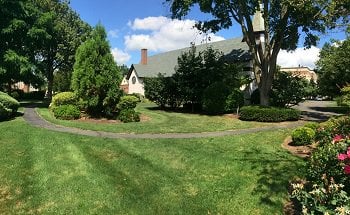 Donate a Memorial Paver and create a lifelong memorial to a family member or loved one. A personalized paver is a creative way to honor someone special in your life. We are currently offering two size pavers for this memorial but you can combine several pavers to create a special message. You can create a personalized paver for your loved one, a special date, an organization or business. Consider creating a special Memorial Paver to be placed in our walkway to honor your loved one today.
*We are a 501(c) (3) tax deductible institution.