Cincinnati Center for Autism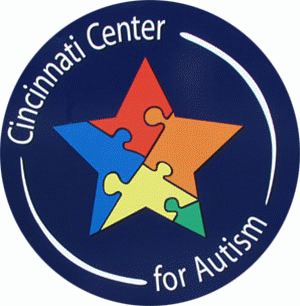 The Cincinnati Center for Autism (C.C.A) was formed for the sole purpose of improving the outcome for children with Autism Spectrum Disorder (ASD.) The C.C.A staff is committed to helping children with ASD grow up to achieve happy and fulfilling lives.
The Center's programs are designed to address issues in communication, education, social skills and behavior. It is CCA's belief that every child is capable of learning and experiencing the wonders of the world around them!
C.C.A is a not-for-profit; raising funds to make it possible to meet the growing need in the autism community. The Center presently serves children between the ages of 2 and 19. It is C.C.A's goal to never leave a child on a waiting list. Sadly, the Autism numbers are growing at an alarming rate and expansion is necessary to meet the need.
Funds raised through the "Brick" campaign will help create the physical space necessary to meet both current and future student's needs. The money raised will help The Center maintain the highest level of staffing in the field…..giving CCA the tools to enrich lives.
Engraved bricks will be used to create the "Parent's Patio." This area is meant to offer parent's a quiet serene place to relax and recharge as they wait for their children. Your engraved brick will give you the opportunity to pay tribute to family and friends….to commemorate important events or to share your encouragement to the children and families struggling with Autism Spectrum Disorder.
Consider a "brick only" donation (4 x 8" or 8 x 8 bricks) or dedicate a Tree in our Memorial Tree Garden, and receive an 8 X 8" or a 12 x 12" engraved brick. If you own a business and would like to purchase our "business brick" which can include your company logo along with a dedicated Tree in our Memorial Tree Garden please select the business brick from the drop down menu and be sure to select yes for clip art. All bricks will be displayed proudly in the Parent's Patio.
THANK YOU FOR YOUR DONATION!