City of Dover New Hampshire

Dover Veterans Park
The City of Dover New Hampshire is the oldest continuous settlement in the state and the 7th oldest in the country. During the 394 year history of this community the residents have continually recognized the need for many to serve in the branches of the military to preserve our freedoms.
The citizens of Dover wish to recognize the dedication of the many American service members whose sacrifices contribute to the protection of this great country. The Dover Veterans Park is established to make it clear how thankful the community is for how much they have given to us all. The area hosting this park is on Locust Street in front of the McConnell Center named after Captain Joseph McConnell, Dover native and Korean War Veteran and the first Triple Jet Ace.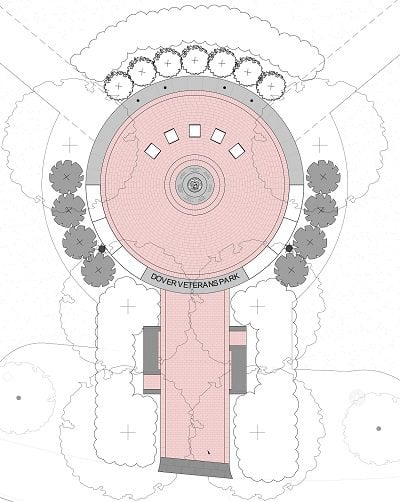 One way individual service members can be recognized is through the donation of a brick that will be installed in the entrance walkway. Anyone can donate a brick and it will be engraved in a consistent fashion with the following info
*Service Members Full Name

(no nicknames)
* Military Rank and Branch

* Years of Service and/or Conflict
The funds raised through these donations will be used for the construction and ongoing maintenance of the Dover Veterans Park. The standard red clay brick is 4" x 8" in size and cost $50 each. The larger 8" x 8" bricks cost $100 each. A donation form will need to be filled out for each brick separately. For ALL questions or help with ordering please call the Dover Recreation Department at 516-6410.