We are excited to announce that Clear View Ministries is building a new church in Fishersville Va. At 9 Old Cottonwood Lane.
We opened our new church on November 1, 2022 and are establishing the memorial brick garden for our community to support our new church and to honor or memorialize loved ones.
Our beliefs are:
We come together to…
We are also building a memorial garden on our beautiful land for you to have a peaceful place to come and honor the Lord and leave your worries at the cross. We are selling bricks for the garden to raise money for our church construction and will continue to sell bricks after the construction for our community to come sit and reflect on your thoughts. We will have a dedication ceremony in the spring and fall of each year to honor all who have purchased bricks.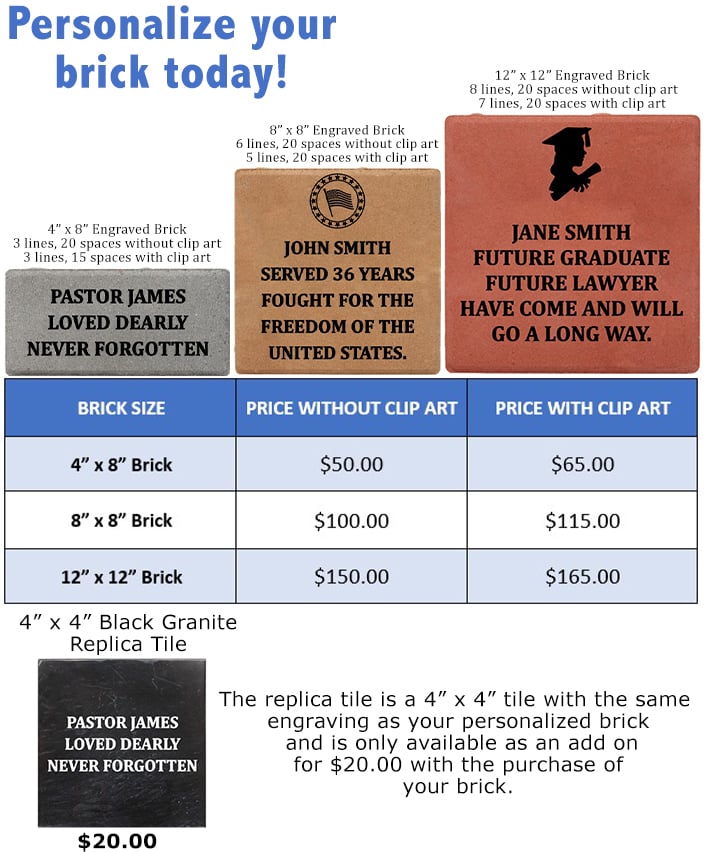 Our Lord says . . .
I will comfort those who mourn, bringing words of praise to their lips (Isaiah 57:19).
He will swallow up death forever! The Sovereign Lord will wipe away all tears (Isaiah 25:8).
Those who have been ransomed by the Lord will return. . . Sorrow and mourning will disappear, and they will be filled with joy and gladness (Psalm 51:11).
Questions can be directed to George Maupin at 540-649-4543
or via email at
[email protected]