Cornersville High School Baseball
Thanks to many generous donors and a lot of help from the community and administration over the last couple of years we have been able to make some much needed improvements to our baseball facility. Two years ago we were able to install new lights, and last year we were able to complete "Phase 1" of our renovation plans!
PHASE 1 COMPLETE!
1. Demolition of previous backstop, dugouts and press box/concession stand
2. Pouring concrete for new dugouts, stadium seating, walkways and a concourse from dugout to dugout.
3. New backstop post and netting
4. Building of new dugouts with built in storage areas for field/team equipment
5. New fencing from dugouts to the outfield fence
6. New "to us" wireless scoreboard!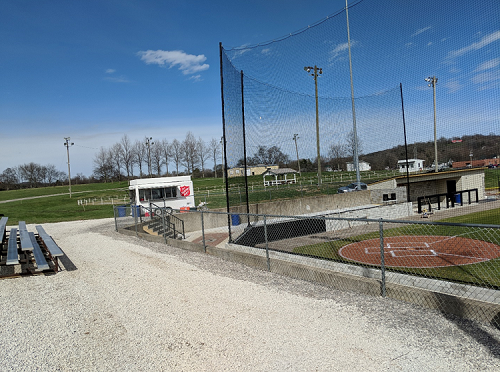 This year our goal is to complete "Phase 2!" Your brick purchase will go directly to completing the following projects.
PHASE 2!
6. Building new bullpen areas
7. Building new press box/concession stand
8. Adding windscreens to protect and extend the life of our new fencing.
9. Adding bleacher seating between the dugouts on the concrete concourse.
BECOME PART OF CORNERSVILLE BASEBALL HISTORY!!!!
Celebrate a player, a teacher, alumni, a veteran, a coach, a business or memory of a loved one that will last for years to come with the purchase of a commemorative brick. Each brick purchased, brings the baseball program closer to funding the projects outlined below. The bricks will be placed in the concrete concourse in back of the backstop for the 2019 season and many seasons into the future.
Current Students... Alumni... Community Members... Past or Present Teachers, Staff, and Administration... Memorial Pavers... Honorary Pavers... Businesses THE POSSIBILITIES ARE ENDLESS!
Congratulations, Go Bulldogs, Class of XXXX, Cornersville High School, Teacher, Coach, Friend, Supporter, Booster, Alumna, Alumnus, Good Luck, Love, We Are Proud Of, Proud To Support, In Honor Of, In Memory Of , …
The cost of a regular 4 x 8 brick with 3 lines of text is $100. The cost is $125 if you add clipart or logo. 8 x 8 bricks are also available for $225 and $250.


For our business partners we can put your custom logo on a large 12x12 brick for $500 or create a 4 brick array with your custom logo for $1000.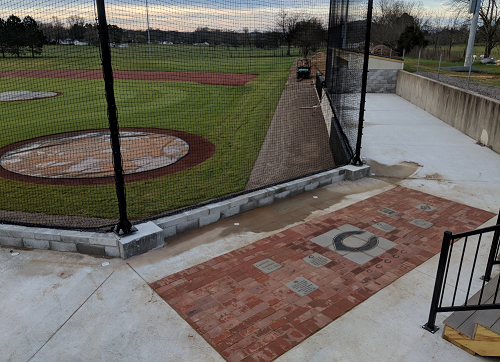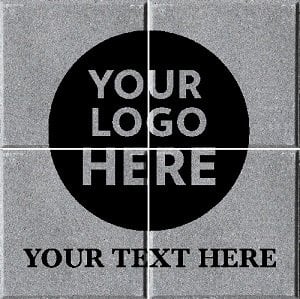 All gifts are tax deductible. Documentation for tax purposes will be sent to the address provided upon request.
Bricks will be ordered and installed once a year. This year the purchase deadline to have your brick installed before the 2020 season begins is Feb 13th. Any bricks ordered after this date will be installed before the 2021 season.