Derek Lavigne Eagle Scout Project

Hello! My name is Derek Lavigne. I am 17 years old and a senior at Claremore High School, where I am a member of the marching and jazz bands. I have also been a member of Boy Scouts for 11 years. My Eagle Scout Service Project is to benefit the First United Methodist Church in Claremore.
I will be installing three flag poles at the pavilion for the American, Oklahoma and Christian flags. The poles will be in a concrete base and I will be adding engraved bricks around the outside. The money raised from the brick fundraiser will go towards funding the project.
My fellow scouts, leaders from my troop, friends, and family members will assist me in completing this project by volunteering their time and expertise.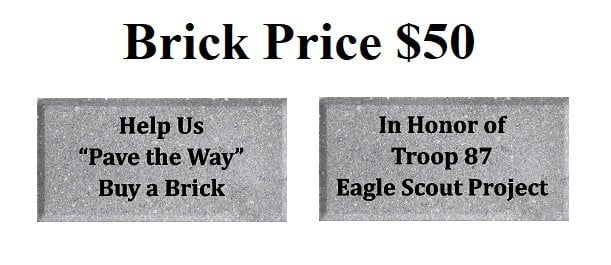 You may order by completing the online form below. You may pay by card or mail in a check.
If you have any questions or concerns about your order, please contact: Derek Lavigne at [email protected]