Dundee Viking Athletic Boosters

Dundee Viking Pride Athletic Boosters is a 501(c)(3) non-profit organization formed to support our Dundee High School Athletes. We support all of our Viking athletes, including those participating in club sports through the school.
We sponsor several events throughout the year. This fundraiser is to raise funds needed to complete the new Athletic Complex.
This project was initiated by a generous donation from John D. Craig, a DHS graduate and Hall of Fame member. The facility will be used by our football, soccer and track teams. Our band will also benefit as it will provide a space to host festivals.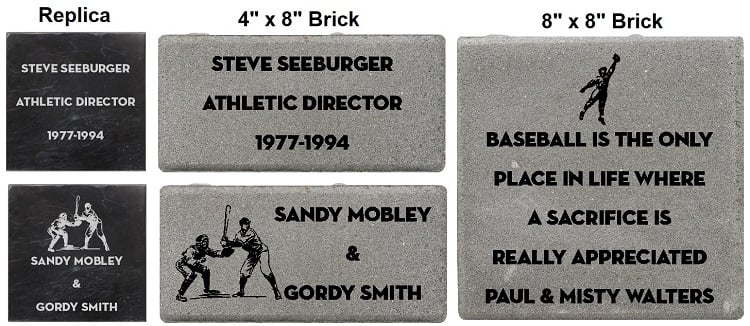 BRICK COLOR IS NOT YET DETERMINED, THEREFORE IT IS SUBJECT TO CHANGE.
If you have any comments, questions or are interested in purchasing a brick array please feel free to reach out to
Bryan Schroeder at [email protected]
Visit us on Facebook @ Dundee Vikings Booster Club.
Payments can be made via cash or check @ Dundee High School main office 130 Viking Drive during normal business hours.