Extension Master Gardener program of Durham County
Now your contribution to the Durham County Extension Master Gardener Volunteer program can be forever "etched in stone" in the new sidewalk in our redesigned Demonstration Garden!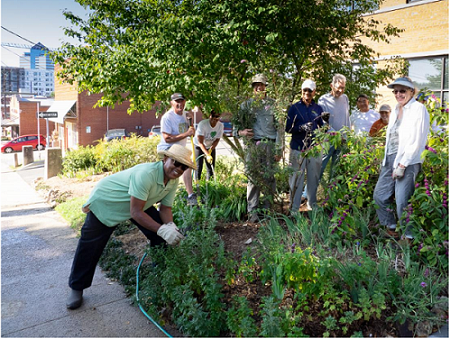 A custom brick is a wonderful way to recognize and honor
Durham County Master Gardeners and Agriculture Agents
past, present, and future. It
would be
a treasured and lasting gift for
a birthday, holiday, graduation, or Mother's or Father's Day.
It could include a phrase such as "In honor", "In recognition", "In memory", "In gratitude",
or "Class of", and the recipient's name.
It could be simply the common and Latin name of a favorite plant.
Choose from selected clip art to accompany the name of the recipient.
BRICK INFORMATION
Custom Bricks measure 4" x 8" and will be placed randomly
in the sidewalk.
Engraved Brick $50.00 Custom Clip Art add $6.00
NO clip art - Three lines, 20 characters per line
WITH clip art - Three lines, 15 characters per line
Brick color is Red, Font is Arial.
If you have any questions or concerns about your order, please contact: