East Brunswick Baseball-Softball League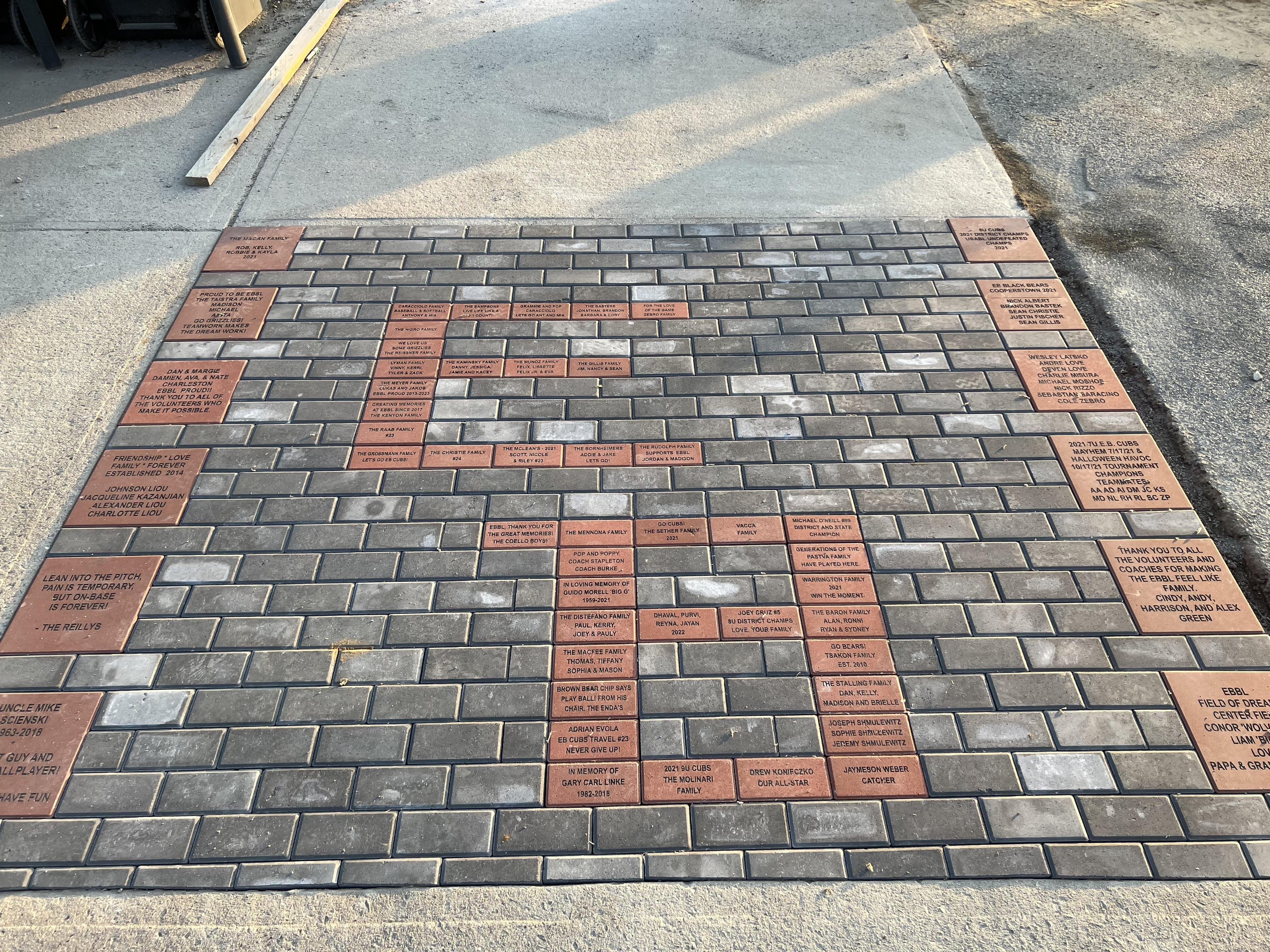 Thank you for visiting our fundraising site! The East Brunswick Baseball, Softball, and Buddy Ball League has offered a fun, welcoming, instructional and competitive environment since 1977. Our coaches and volunteers have provided opportunities for our boys and girls to learn this great game and, in many cases, go on to have success playing the game in high school and college.
We are proud to announce our brick fundraising initiative.
This is a terrific way, as we approach our 45th anniversary as a league, to have each player or family leave a lasting footprint on the complex we all love. Funds raised will be used to perform additional capital improvement projects to our fields, dugouts and overall complex grounds.
ALL DONATIONS ARE TAX DEDUCTIBLE!


Space is limited so please sign up ASAP! 
The campaign will run Monday, May 9 - Sunday, June 5th
Thank you for your donation from the EBBL/EBSL BOARD.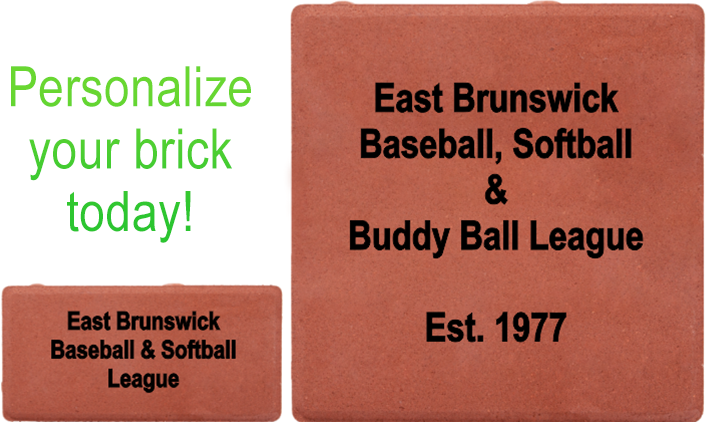 If you have any additional questions. please contact:
Jeffrey Rudolph - [email protected]