Faith Church is excited about entering into a new chapter for our ministry in Fayette County, TN.
We're just entering our 12
th
year in Oakland, TN.
The Lord has blessed us with an awesome congregation that has been faithful to do His will and serve this community.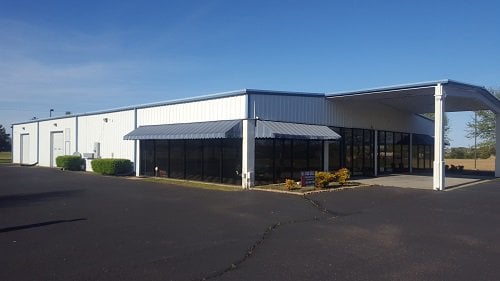 As some of you may know, we were able to purchase a beautiful building in a great location on the main highway. The preparations have taken longer than we'd hoped, but renovations are scheduled to begin in late October. We hope to be worshiping in this new facility in early 2020.
We would like you to consider investing in our ministry by donating via this brick campaign. The funds collected will be used to pay for necessary renovations to the building. Bricks come in 4x8 or 8x8 sizes, engraved with your custom message, and may include clipart or a custom image/logo. They can be used in memory of a loved one, to honor military service, or in recognition of a business or other organization. These bricks will be used as a walkway through our prayer garden that will be built on our new property after renovations are complete.
In addition to your financial support we ask that you keep Faith Church in your prayers as we go through construction and transition into our new building.

If you have any questions, please contact Pastor Jordan Osborn at [email protected] or Keith Walkley at [email protected]