First Congregational Church
PATHWAY TO FUN
"Let the little children come to me; do not stop them; for it is to such as these that the kingdom of God belongs."
~Mark 10:14
We are thrilled to break ground on our brand-new playground for the children of First Congregational Church and The Children's Center and to announce a very special fundraising opportunity with our "Pathway to Fun" campaign!
These beautifully crafted, laser engraved bricks will be an ongoing way to celebrate your child's time in our preschool, to honor a church member, to memorialize a loved one, to celebrate a preschool graduation, to raise up a beloved staff member or teacher, and to celebrate our alumni.
This will be an ongoing campaign that will not only add beauty to our playground, but will also serve as a visual history of our church, our school, our families and those that have come before us on this journey to build our church to the amazing community that we are privileged to be a part of today.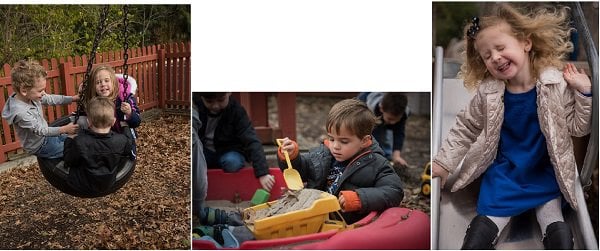 Example