First Missionary Baptist Church

PAVING THE WAY Campaign
"Our Vision is to create a community and campus where the lost and the hurting can find help and hope through God's Word and His People."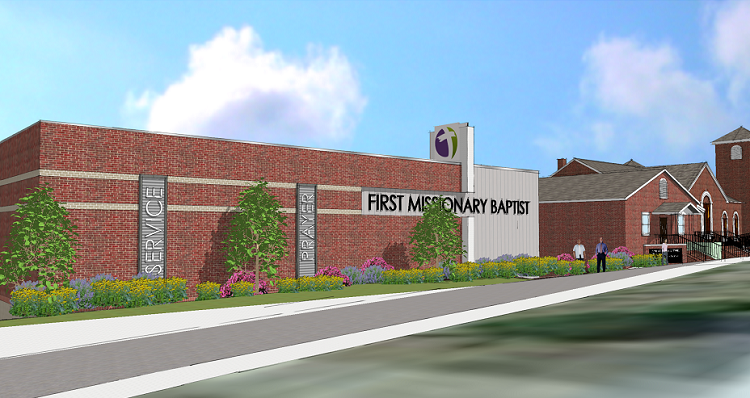 From the time of its inception in 1882, First Missionary Baptist Church (FMBC) has always been a spiritual magnet for faith driven works. We believe our growth in membership and over 43 active ministries and local and global outreach programs, is a result of God's favor and our faithfulness in serving and giving. This year, FMBC will break ground on the Gateway Ministry Center (GMC), which is Phase 1 of the 2020 Vision Plan. The GMC will allow us to serve, minister and provide hope to more lost and hurting people through God's Word and His People. We invite you to become a part of "Our mission to lead all people into a life-changing, ever-growing relationship with Christ."
You can help pave the way by donating a dedicated commemorative engraved brick that will become an integral part of the long-lasting walkway. Engraved bricks may be personalized with names, dates and special messages. Your PAVE THE WAY brick will be a visible historical reminder for generations that we are here to help the lost and hurting find help and hope through God's word and His people.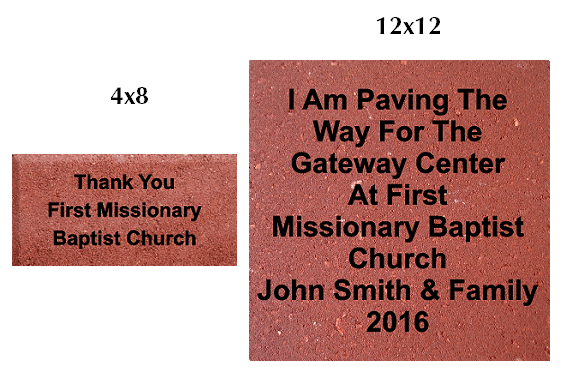 Your orders must be paid in full prior to FMBC submitting the order to the supplier.
Bricks are available on a first come first serve basis and will be randomly placed at the discretion of FMBC's approved contractor.
Please contact FMBC for further details.