First Providence Baptist Church
Don't miss this unique opportunity
Your support is needed to pave a permanent visible path of special memories on the campus of First Providence Baptist Church. As future generations pass through the garden, they will be reminded of those who have served and contributed to the great success of First Providence down through the years.
Memorialize someone special
All of First Providence deceased disciples from past generations are an important part of our history. Families will now have the opportunity to place a commemorative brick in the garden recognizing the great contributions of their deceased loved ones. Their names will now be visible to future generations to honor, celebrate and remember their great works.
Honor someone special
All living persons who are current or former disciples of First Providence, family members, friends and all supporters are now the history makers of this great church. Don't miss the opportunity to see your name permanently embedded on our campus. Your personalized brick presents a visible present that lets others know you are sowing into the future success of First Providence Baptist Church.
Corporate and Business custom pavers
We are pleased to offer corporations and businesses the opportunity to be a visible permanent part of First Providence history. Numerous corporations and small businesses have played an important role in the success of First Providence over the years.
A Commemorative Brick Patio will be installed in the midst of the garden. The personalized memorial brick pavers will create a permanent symbol to honor all those who have contributed to the great success of First Providence Baptist Church.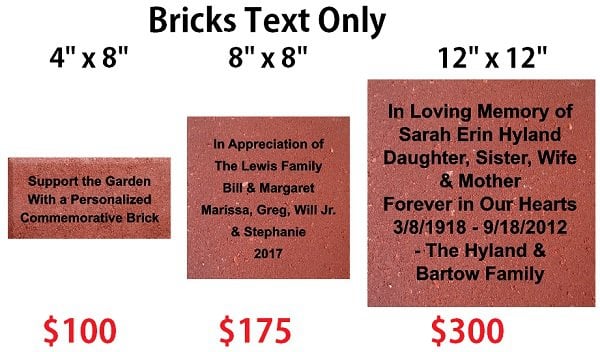 _______________________________________________________________
Please see the "Spiritual Reflecting Garden" video on our website.
www.firstprovidencebaptist.org
Groundbreaking in The Spring of 2017
We need your support – Donate a Brick!
For more information:
David Pope – 803-634-1355 or email [email protected]