Florida Hospital Fish Memorial Foundation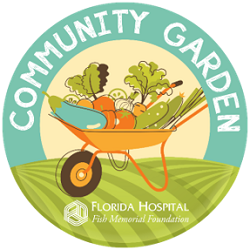 At Florida Hospital Fish Memorial Hospital, we take a holistic approach to the delivery of healthcare. Health care needs take place in more than just the emergency room, so Florida Hospital Fish Memorial has partnered with the University of Florida to create the first community garden in our service area, and the first to be housed on the campus of a hospital in our region.
Our vision for this garden is to create a space in which the community can join, to grow, learn and improve our environment. Through the input of our hospital team, community members and partnering sponsors, we are planting, growing and expanding opportunities that drive individual, community and environmental health. By demonstrating sustainable growing techniques and sustainable energy resources as we teach, plant, grow and harvest, the Community Garden will incorporate Florida Hospital Fish Memorial's holistic approach to health.
The Florida Hospital Fish Memorial Community Garden is a half-acre in size, offering 90 individual beds, including ADA accessible beds, as well as a walking path, pavilion for education and events, garden sheds, a greenhouse, hydroponic and medicinal gardens, and an orchard. The Garden will provide a venue for traveling art exhibits as well as educational programs led by health providers and University of Florida Master Gardeners.
Example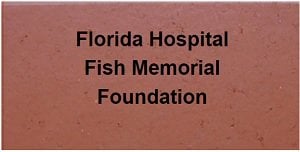 4"x8" with and without clipart/logo $250
8"x8" with and without clipart/logo $400
For more information, please contact Florida Hospital Fish Memorial Foundation 386-917-7142.