A brick will provide an opportunity to commemorate a student's years at Fremont Jr. High
The Brick Pathway will be installed at the corner of Power and Pride.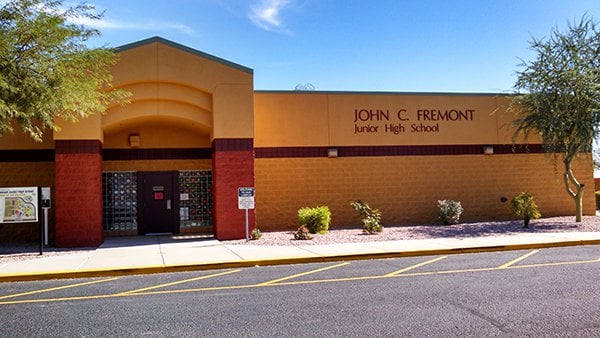 Fremont Jr. High is relying on strong support from amazing people like you!
The funding from this endeavor will help to supply Fremont with the monies needed to fulfill requests made by Teachers and Staff, along with helping to improve Classrooms and the Campus as a whole. Let's inspire our Students and Staff by showing how Fremont has touched your life by purchasing an engraved brick in honor of a loved one, teacher or as a family. Let the future of Fremont know that you are Fremont Supporter!
Ideas for Students and Alumni:
 Graduating 8th Grade Class
 Note To A Child
 Academic Achievement
 Extra-Curricular Activity
 Sports Achievement
 Friendship Bricks
 Teacher Appreciation

Each Year In Attendance
You may also upload your own clip art or company logo. All uploaded files must be high resolution in the following formats: JPEG, PDF, PNG or TIFF.
We are also offering businesses a permanent way of supporting our Campus!
Make a donation online by selecting brick from one of the categories below.
You may choose to use Pay Pal to make your transaction easier.
Checks may also be mailed directly to the school.
PLEASE NOTE: ALL MESSAGES ARE SUBJECT TO FINAL APPROVAL