Friends of Peabody Dog Park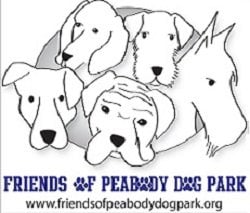 •
The FPDP is a committee of Peabody residents dedicated to the mission of building an off leash dog park to provide a safe environment for our canine friends to play and socialize.
•
We invite you to support this project by purchasing a lasting, engraved commemorative brick to be set at the new dog park.
•
All proceeds will go to building and maintaining the dog park for the enjoyment of our community and our canine friends.
With your help, we are making the Peabody dog park a reality.
•
Your commemorative brick will be a lasting part of the new Dog Park, and is a great way to:
•
Commemorative bricks also make a unique and lasting gift.