Garden Oaks Montessori Magnet PTO
GOMM is an HISD PreK-8th grade public Montessori magnet school with an emphasis on Environmental Science. Our focus on authentic Montessori instruction enables students to learn through a hands-on environment of discovery that emphasizes learning by doing. It is a proven method that helps all students achieve their potential. We have experienced rapid growth and have expanded our campus. With our expansion we created a paver campaign for present, past, and future students as well as supporting community members. Make your mark with an engraved brick to be installed at our entrance walkway on our beautiful new campus.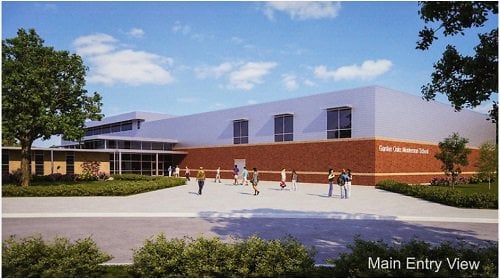 With the proceeds from the Paver Campaign, the GOMM PTO plans to purchase a new electronic marquee for the campus. The marquee will provide updated technology which will be help relay timely and important information to our students, parents and neighbors.
Thank you for your continued support of Garden Oak Montessori Magnet!
Sincerely,
Christina Gobe and Maryl Green
PTO Fundraising Chairs