Glenville Communities Inc

GLENVILLE COMMUNITY CENTER-RENEWAL PROJECT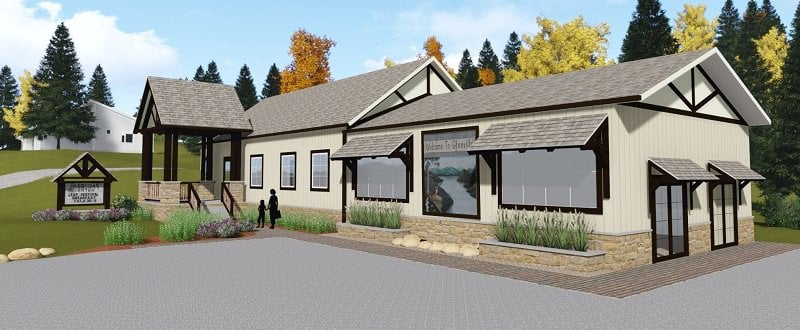 The Renewal Project for Glenville's Community Center includes a total façade renovation designed to blend Glenville's mountain heritage with a new look for Glenville Village. The project will preserve the community center's mission of serving all its residents and providing a meeting place for the community.
The building has a rich history from its days as a cabbage sorting facility, housing the fire department for a time, before adapting to a community meeting place with thrift store.
Phase I is under construction now with a completion date of end of June includes re-facing, renovation and retrofit of GCC. The Thrift Store will have a new entrance and space redesign, allowing for more meeting space for local, county and rental availability. Artist Steve Daniel' Welcome to Lake Glenville mural will move to the front of the building. In Phase II the community hall will be expanded to accommodate larger meetings and events.
Funding for the project has come from individuals, a county grant, and other donations. To complete the project, additional donations are requested.
To make a donation to this project, make your check payable to Glenville Community, Inc. /GCC Renewal Project.
To order tribute pavers, please fill out the order form attached and return with your check to:
Glenville Communities, Inc.
P. O. Box #133
Glenville, NC 28736
GCC, Inc. is a 501c3 non-profit organization, Fed Tax ID# 81-0991535
If you need additional information on the project or ordering pavers, please call 828.743.6375 and your call will be returned.
For further information on the Glenville Community, visit our website: www.glenvillecommunities.com.