Grace Lutheran Church
Brick Fundraiser
We love our church and want to be able to enjoy it for many years to come. Besides being a place of worship, Grace has become a place for personal memories and community activities.
With this commemorative brick fundraising project, we are giving everyone the opportunity to leave a lasting memorial or an honor message on the grounds of Grace. These bricks will be placed permanently in the grassy area between the stone retaining wall and the sidewalk in front and along the side of the church building. The bricks may be personalized with names, dates, and special messages.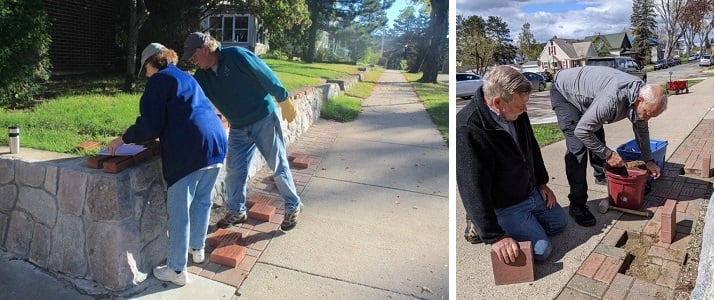 Bricks are being offered in the 4" x 8" size for $125.00 and in the 8" x 8" size for $275. The smaller brick can be engraved with three lines and the larger brick with five lines. Graphic images from the attached list can also be included. The proceeds from this project will be used for the Fellowship Hall
Please help us Re-Imagine the Fellowship Hall.