VFW Grahem-Herbers Post 3084
This fundraiser is for establishing a Veterans Memorial in the Valley Falls Cemetery for past and present Veterans. The goal is to display 700 memorial bricks. The bricks will be placed in the area surrounding the current flag pole, as seen below. The goal is to have the memorial completed by Memorial Day 2018. We will be accepting orders from July 2017 – April 1st 2018.
Current Site
Proposed Future Site
Flag Pole will be moved to the center of the proposed memorial site. The VFW Post 3084 logo will be surrounded by all military branch logos. The gray areas on the diagram below will be where the donor bricks are placed.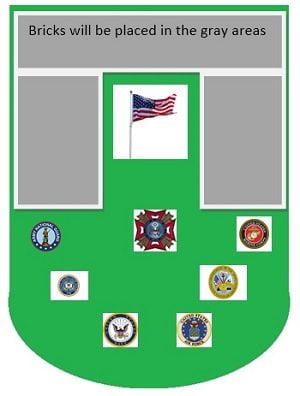 Ordering Is Closed for Now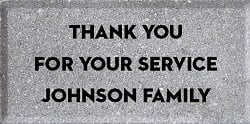 For Questions please contact Jerry Tullis at jerry.tullis@gmail.com