Groove Phi Groove Social Fellowship Inc

Members of Groove Phi Groove Social Fellowship, Inc.® and Swing Phi Swing Social Fellowship, Inc.®, the International Office of Groove is pleased to present you with an opportunity to purchase a brick that will be showcased on the walls of our International headquarters.
This website will present you with the opportunity to design your very own brick in one of three sizes. The sizes are 4"x 8" ($200), 8"x 8" ($400) and 12"x 12" ($800). Each brick will have the Groove or Swing shield on it as illustrated below. You must select the appropriate clip art option. You can also purchase a small granite replica of your brick also illustrated below for an additional $20 each.
Please follow the order instructions below. 4x8 bricks have three lines, 8x8 bricks six lines and 12x12 bricks 8 lines. Please mail all checks as follows and indicate brick order in the memo section or pay using a credit or debit card:
Groove Phi Groove SFI
2453 Maryland Avenue
Baltimore, MD 21218
If you have any questions, please email [email protected]
Thank you for your support,
Ahmad McDougle
International President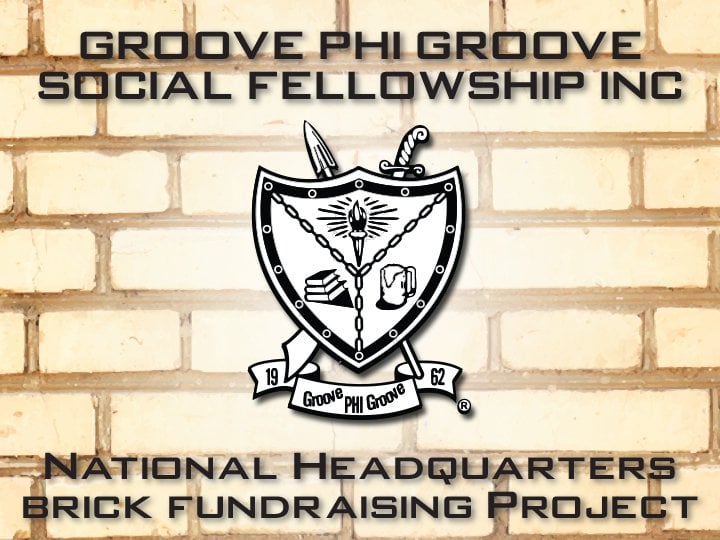 4" x 4" Replica Tile 4"x 8" Brick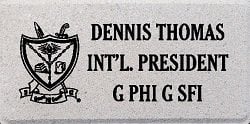 We are offering custom engraved beige bricks in 2 sizes: 8″x 8″ x 1/2", 12″ x 12″x 1/2" for our Chapters and Special Individual Donors that want to support the headquarters renovation project. The engraved beige brick will all be displayed prominently together on a designated wall of our International Headquarters. You can have up to 6 lines of text on an 8" x 8" brick and up to 8 lines on a 12" x 12" brick. To order follow the instructions shown below.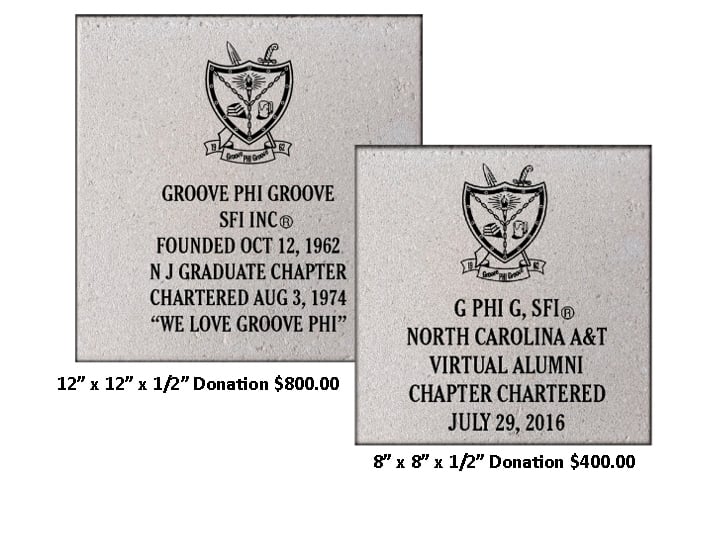 Members of the Swing Phi Swing Social Fellowships, inc.®
you have the opportunity to purchase bricks with your organization's shield on it to be displayed on the walls of the Groove International Headquarters. The cost is the same $200 (4 X 8), $400 (8 x 8) and $800 (12 X 12). You can also purchase a $20 replica of you brick.
FOR ALL QUESTIONS OR HELP WITH ORDERING PLEASE CONTACT McPHAIL SIMON
Email:
[email protected]
PLEASE COMPLETE YOUR INFORMATION BELOW AND BE SURE TO SELECT YES FOR CLIP ART. YOU WILL BE ABLE TO CUSTOMIZE YOUR BRICK TEXT ON THE FOLLOWING SCREEN AFTER CLICKING CONTINUE.