GWHS Maroons Baseball & Softball Fundraiser
…Leave Your Legacy AND…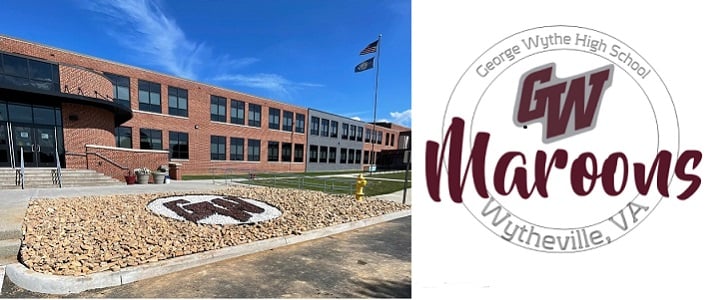 Help the young men and women of the GWHS Maroons Baseball and Softball programs for years to come
with the building of an indoor facility that will allow them to work out & improve their skills year-round
during the harshest of conditions.
You can do this by donating a beautiful, fully customized paver brick (example pictured below) to be
placed in a popular and attractive walkway/fan seating area that sits above the baseball & softball field area,
just inside the entrance. The project will be completed in 3 Phases (also pictured here), so make your donations
early for them to be seen in all their beauty by "later Phase donors". This is the first fundraiser of its kind in our
area and is sure to grow very quickly in popularity. When the project is complete, your generous donations will
be seen by many, and they will be a permanent fixture on the GWHS campus.
Most importantly, they will help to nurture
interest & progress
in the sport that so many kids love!
Simply tell the academic, extracurricular, social or athletic history of a member of the GWHS/Wytheville
family. Remember that special person's graduation, their special academic, athletic, or other school related
accomplishment; or just a donor brick to leave a lasting mark remembering their GWHS stay.
You can also purchase a custom engraved brick to honor students, teachers, alumni, coaches,
administration, athletes, groups, and teams. Customize the brick with one of many logos to highlight teams,
organizations, clubs, achievements, and special interests.
(Polar Engraving is also the ONLY brick engraving
company that is officially licensed to engrave military emblems for our community's beloved Veterans.)
Finally, we offer the ordering of a "Replica Tile" with your brick purchase to proudly display at your
home or office for the additional charge of $20.00 with FREE SHIPPING.
* All proceeds from donations will go strictly to the expenses of the
indoor facility, batting cage nets, etc.
* Donations are also entirely TAX DEDUCTIBLE, as you will
receive a receipt after your order is submitted.
* FULLY CUSTOMIZED "BUSINESS 12" X 12" PAVERS" WILL BE A $500 DONATION DUE TO THE ADDED DESIGN WORK ON THE PAVER ITSELF BUT IS STILL COMPLETELY TAX DEDUCTIBLE…THE DIFFERENCE IN PRICE CAN BE ADDED IN THE "ADDITIONAL CONTRIBUTION" FIELD TO MAKE SURE THAT THE "TOTAL AMOUNT" FIELD EQUALS $500.00.
* To order, simply enter your info below and click "Continue" to begin customizing your donor paver today.
… Leave Your Legacy AND...THANK YOU so much for your support !