HISTORIC STANTON'S WALK OF FAME BRICK FUNDRAISER
"COME ON AND EASE ON DOWN THE ROAD ON THE STANTON WALK OF FAME!"
CALLING ALL STANTONIANS!
HISTORIC STANTON, INC AT 521 WEST ASHLEY STREET IN
JACKSONVILLE, FLORIDA NEEDS YOU!
THIS CENTURY-PLUS OLD STRUCTURE, WHICH IS ON THE U. S. NATIONAL REGISTER OF HISTORIC PLACES, IS IN NEED OF A MAJOR RENOVATION.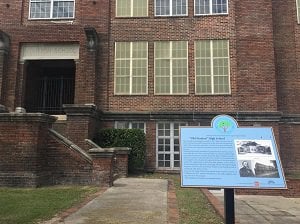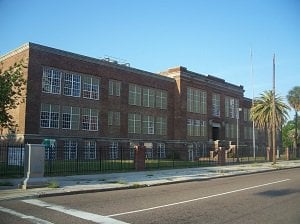 THE HISTORIC STANTON, INC. TRUSTEE BOARD ENVISIONS EDUCATIONAL SPACE, RETAIL SPACE, OFFICE SPACE, A MUSEUM/GALLERY AND CIVIC AUDITORIUM TO BE CONSTRUCTED OUT OF THE EXISTING STRUCTURE.
BRICKS WILL BE LAID IN PHASES.
PLEASE JOIN US IN THIS EFFORT TO CONTINUE THE DREAM AND VISION OF FORMER SLAVES WHO IN 1868 DARED TO BELIEVE THAT THEY COULD MAKE A DIFFERENCE IN THE LIVES OF MANY THROUGH THEIR ENORMOUS SACRIFICE OF ESTABLISHING STANTON.
BRICK DONATIONS ARE PAYABLE BY CHECK, CASH, CREDIT CARD OR PAY-PAL
HISTORIC STANTON INC. IS A 501 (C)(3) NON-PROFIT ORGANIZATION. DONATIONS ARE TAX DEDUCTIBLE TO THE EXTENT ALLOWED BY LAW.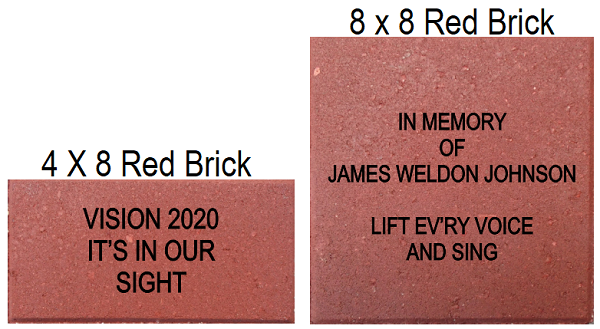 FOR MORE INFORMATION, PLEASE CONTACT JESSICA HARRIS AT 904-438-5875.