Hoover High School Athletics

Bricks are now available to order for the Walk of Fame! The Walk of Fame is located at the entrance to Hoover High School and is dedicated to the memory of our athletes and coaches who participate in one of the school sanctioned sports. Current athletes or past graduates who participate in a school sanctioned sport are eligible.

Bricks (4x8 w/ clip art) - $90
Replica Tiles - $40
Two orders will be placed for the 2022-23 school year, one in the Fall and one in the Spring.
FALL ORDER: Due by December 31st, 2022
SPRING ORDER: Due by April 15th, 2023
Note that bricks and replica tiles ordered in December will be installed/available before the end of the school
year. Those ordered in April will be installed/available over the summer.
You are permanently placing a piece of your child's history, your family's
history, or your coach's history at Hoover High School so
ORDER TODAY!!!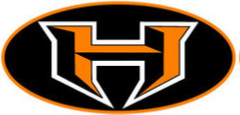 If you have any comments or questions, please contact: