Houston Mini Pig Rescue and Farm Sanctuary

We are currently raising funds for a very large and expensive move to our forever property. Our rescue has been leasing property for our 334 animals since Hurricane Harvey hit in 2016.
When we were preparing our house to be listed for sale, Covid hit and added another 2 years to our wait.
We are now closing the middle of this month!! We will be expanding our programs to include animal therapy for
people with PTSD, special needs and a foster kids program to help our community even more.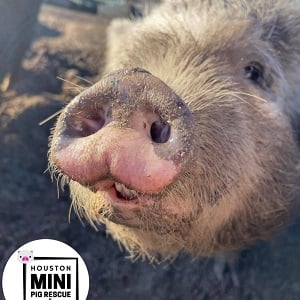 We are just so excited to be able
to help so many heal and find inner peace now that we have this gorgeous farm to call home.
Size

Price Text Only

Price with Clip Art

4" x 8"

$75.00

$100.00

8" x 8"

$90.00

$115.00

12" x 12"

$125.00

$150.00

4" x 4" Replica Tile (same text as your brick) $50.00
For additional information, please contact:
Meagan Esparza
832-409-0063