Help us create a lasting Legacy Walkway at our Idaho alpha chapter house by purchasing an engraved brick today!
Your purchase, as well as additional donation, will go towards creating a unique engraved brick walkway at our house at 507 Idaho Avenue. Additional donations go toward supporting future chapter improvements, upgrades as well as extras to support our Centennial celebration the weekend of Sept 22-24, 2023.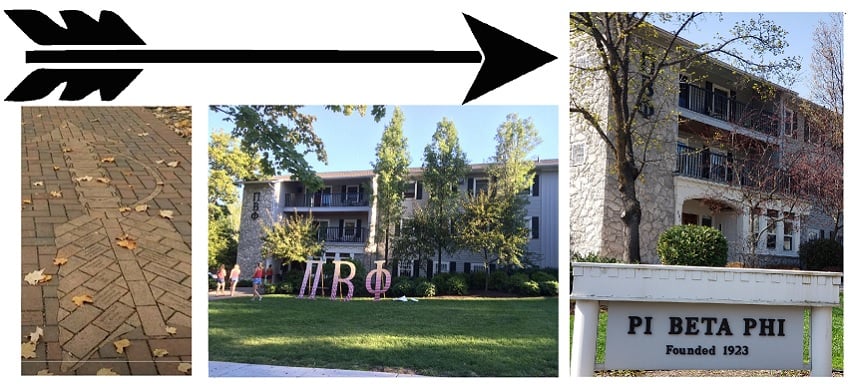 Commemorate your time in the house, your overall pledge class, a legacy, remembrance of a lost sister, or Pi Phi memory.
Choose from different size and colors of bricks which will be arranged in an arrow shape inlaid in the walkway as well as fill out the rest of the walk. Pictured above is an inspirational image from Minnesota Alpha and below you
can see our project proposal for the finished walkway.
The work will be completed Summer of '23 so brick sales will be wrapping up around June 1, 2023. Thank you for your generous support of our Idaho Alpha chapter and helping create this Legacy Walk for all our future sisters.