JCSE Veterans Association
The objective of the Joint Communications Support Element's Paver Memorial Project is to put forth unrelenting efforts honoring past, present, and future Service Members who served in JCSE or with organizations that supported JCSE missions.
All proceeds raised from the Paver Memorial will be invested into future ideas to promote and enhance the morale and esprit-de-corps of the JCSE family. The Paver Memorial is located outside the main entrance of Veteran's Hall (Bldg 913) in the JCSE compound.
$50 for a 4x8 brick
$100 for an 8x8 brick
4" x 4" Black Granite Replicas Tiles are available for $10 each.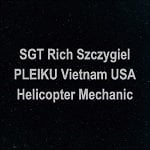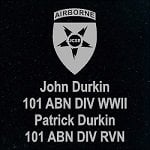 If you have any questions or concerns about your orders please contact one of the following below:
Shadae Randall / Phone Number: 813-828-6046/ E-mail: [email protected]
TSgt Ryan DeJesus/ Phone Number: 813-828-0784/E-mail: [email protected]
Randall Crouch/Phone Number: 813-828-0421/E-mail:randall.a.[email protected]