Kittery Firefighters Association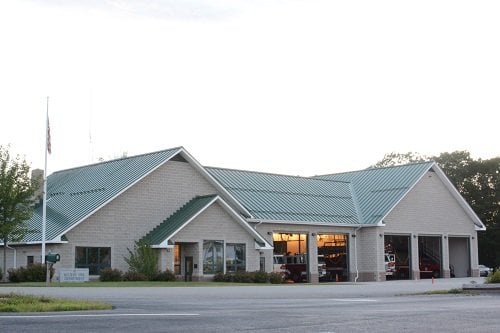 The Kittery Firefighters Association is coordinating the construction of a Firefighters Memorial for the Kittery Fire Department. This will be located at the Gorges Road Kittery Fire Station. All past and current active firefighters with 5 years of honorable active service to the Kittery Fire Department or the Kittery Point Fire Department will be eligible to purchase a brick, or family members may purchase a brick and honor of past firefighters. The Kittery Firefighters Association and Kittery Point Firefighters Association will purchase Memorial bricks for all firefighters who retired or passed away before 1984.
The bricks will be engraved with this information:
Name
Highest rank
Years of service (e.g. 1980-1990, or 1980- ; blank end date if still in service)
(Optional line) KFD or KPFD or blank 4th line
All bricks will be reviewed by the Memorial committee for appropriate names and accuracy. Other donations to build this Memorial are welcome. Please contact the Kittery Firefighters Association or attend a fundraiser if you are interested in assisting more.