Laurel Ridge Community College


Brick Campaign for Hazel Hall Plaza
Laurel Ridge Community College invites you to leave your mark with a personalized tribute on a customized brick paver in the plaza of the long-awaited Eleanor C. and William A. Hazel Hall at our Fauquier Campus.
Hazel Hall opened in 2022 and provides a world of new opportunities for students in the region. With a focus on science, engineering, and health professions, the building offers state-of-the-art classrooms, labs, and training spaces for students entering these high-demand fields.
All proceeds raised from the commemorative brick campaign will be used to support the Fauquier Campus.
Your brick will be featured alongside others from throughout the community, representing the many who have been part of Laurel Ridge history.
The 1,300-square-foot plaza will feature a limited number of 4" x 8" bricks. Whether students are gathering for a planned event or just hanging out between classes, the plaza is at the center of the new "quad" of our growing campus, so your brick will be seen and appreciated often!
Order yours today to:
· Celebrate an academic milestone.
· Honor a loved one.
· Show your school pride.
· Showcase your business or organization.
· Support YOUR favorite community college.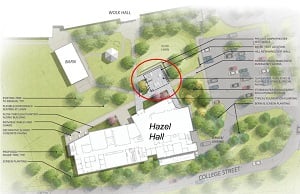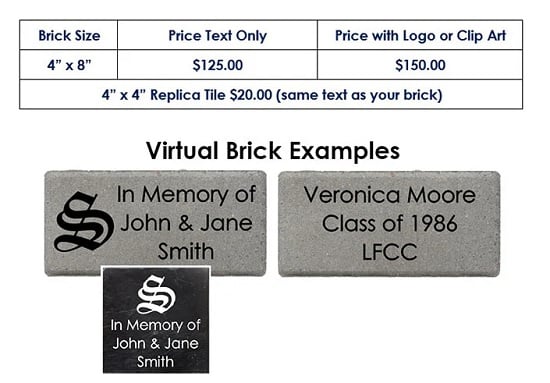 Thank you for your support! If you have any questions about your order, please contact Tami O'Brien at