The Joshua project estimates there are approximately 17,000 people groups on earth. Thanks to the amazing work of missionaries in the past, there are now only 963 people groups unreached. This could be the generation that sees the Gospel message reach every tribe, tongue, and nation. As a mission organization dedicated to serving God passionately and sharing Christ personally locally and worldwide, Liebenzell USA has heard the call to reach the people of the world with God's love.
At Liebenzell, we believe that the Good News of Jesus Christ is a beneficial and life-changing force for every person, culture, and nation. Our job is to live and pass on this truth by mobilizing and equipping missionaries and their senders to reach the ends of the earth.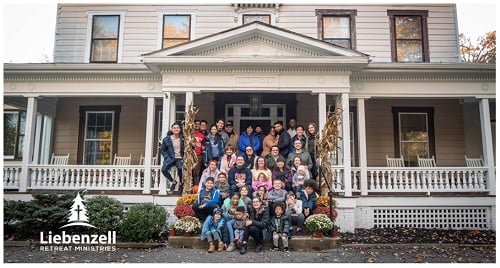 Today there are over seven billion people in the world. Only one-third of the people on earth confess to be Christians, and many of those hunger for teaching and discipleship. Jesus Christ gave His Church the mandate to go and make disciples of all nations, baptizing them and teaching them to obey everything He commanded (Matthew 28:18-20). Liebenzell is committed to this task. We labor to disciple the nations in 26 countries around the world.
Remember and honor a loved one with an engraved brick paver permanently installed in our Hudson Taylor Prayer Walk. All are invited to invest in this Hudson Taylor Prayer Walk. With a purchase of memorial brick for a veteran, beloved family member and a friend. It will remain in the walk for reflection and generations to come.
For any questions, please contact:
Julianne Scala