Douglas County Health Center Foundation
Welcome to the Memorial Healing Garden
This Garden will be located in the beautiful Cavanaugh Courtyards at the Douglas County Health Center.
We will be adding the memorial bricks of any loved ones, residents, coworkers, family, or friends to the space.
The 500 memorial bricks will surround a gorgeous Butterfly sculpture that is being designed by a local artist.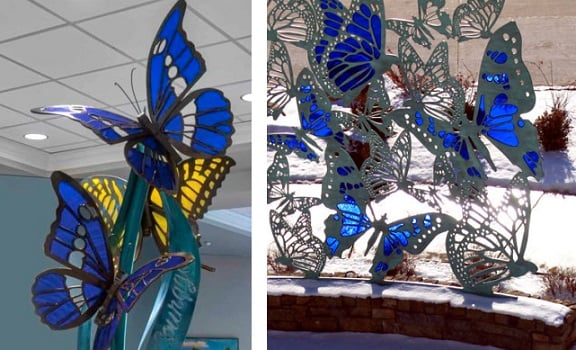 Also, we will be adding flowers throughout the year that will attract butterflies to this area.
This will be a lasting memorial for those who we never want to forget,
and will be a place of healing and remembrance for all.
The project is being sponsored through the Douglas County Health Center Foundation.
For questions, please contact Erin Nelson at: