Mid Atlantic Air Museum WWII AAF Control Tower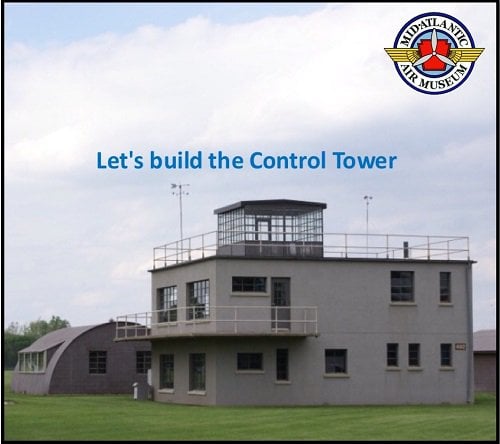 The Mid Atlantic Air Museum (MAAM) is located at Reading Regional Airport 'Spaatz Field' at Reading PA and was organized to ensure the professional stewardship of a collection that reflects the history of aviation and to enhance the public's appreciation and understanding of that history – especially military aviation.
The WWII Army Air Forces (AAF) Control Tower, to be located on the Museum grounds, will be representative of the hundreds built in the U.K. from 1942 to 1944. These iconic Control Towers were the focal point of air operations; where every AAF mission started and ended.
The AAF Control Tower construction will be funded in large part by donations made through your purchase of Victory Bricks engraved with names and information of loved ones who are part of the legacy of United States military power in WWII.
Victory Bricks are laser engraved and then painted so the lettering is permanent and will not wear off after a few years. Ordering is easy, and allows a logo to be displayed as well as lines of text, typically:

Honoree's Name and Unit
Rank/Branch of Service
Dates of Service
This is your opportunity to permanently remember, and honor your loved one and help build the iconic symbol of US Air Forces in Europe with a Victory Brick.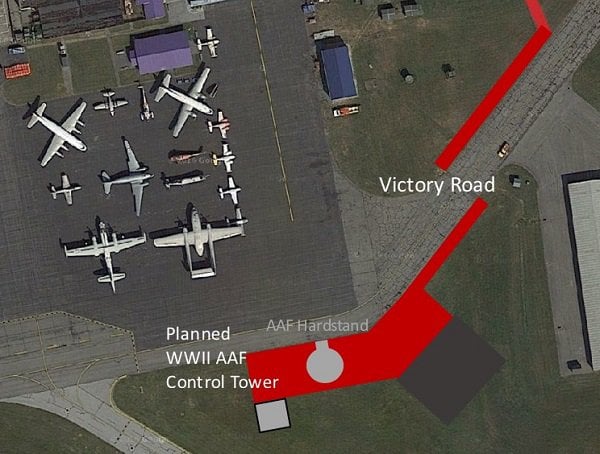 For any questions about ordering please contact MAAM at [email protected]
NOTE: Be sure to select graphic choice before selecting brick size.