Military Order of The Cootie, Pup Tent 10

The Military Order of the Cootie of the United States is a non-profit Veterans Service Organization. We are known as "The Honor Degree of the VFW" and our members are comprised of the officers and leadership of the Veterans of Foreign Wars of the United States. Membership in the MOC is recognition of outstanding service to the VFW and its programs.
We are Pup Tent #10 located in Summerville, South Carolina at 10154 Bell Wright Road.
Our motto is "Keep 'em Smilin' in Beds of White". If you would like to learn more about The Military Order of The Cootie Pup Tent #10, please visit our Facebook page:
All proceeds will go to the veterans that are admitted in our local VA Hospital. Everything there is so expensive and many don't have the money to buy the simplest things such as shower shoes, shorts, and hygiene products! These very basic items are not supplied by the hospital. Our organization tries to fill these gaps and we usually just pay out of our own pocket to help as much as we can. The goodie bags we make are always welcomed. Until you see it, you can't imagine the smiles that are created when these veterans are given underwear, soap, shampoo, etc. We visit them often and do everything we can for them. There are many, small requests such as a favorite magazine or newspaper. Clothing to be able to wear home is donated when possible. All of these are things that we take for granted every day because we have them in abundance. They don't. This fundraiser will be a heck of boost to the morale of the veterans in the Summerville and Charleston area.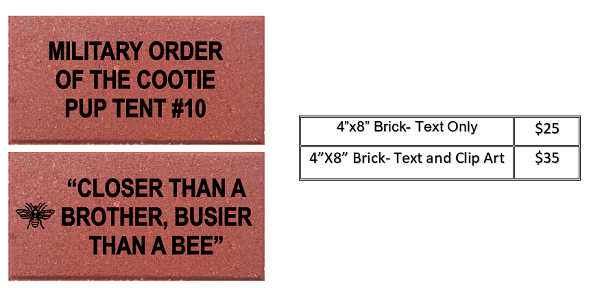 If you have any comments or questions, please contact Anglia Soza at [email protected]