Morning Star Baptist Church
Welcome to our Donor Site for the Morning Star Church Fellowship Hall.

We're so excited that God has led you here.
The spiritual ground has been broken and 2017 construction is underway!
As part of our mission, we dedicate ourselves to

Serving the Savior
Trusting God to fulfill his plan, and
Always
Reaching the lost, Rebuilding the saint, and Reflecting Jesus daily.

Our mission has expanded our ministry, and we are delighted to add onto our physical building. The project will be complete Summer 2017. This provides opportunities for more ministry and greater fellowship. And it is our vision to see your name, whether welcoming guests into the building or on our Fellowship Wall.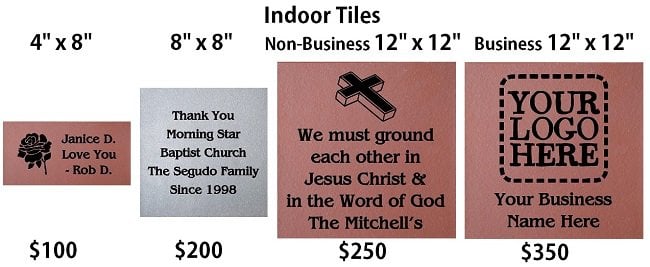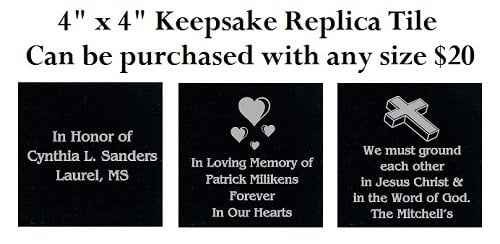 Please make your selection based on your donation preference and brick/tile size. The larger brick/tile offers more room for additional text. Every brick/tile includes free artwork of your choosing. Please also include the name of the church member in the comments section on the next page, so that we may acknowledge their credit for sending you here.
Blessings and Abundance to you,
Dr. A.G. McSwain, Jr. and The Morning Star Church Fellowship Hall Donations Committee