Mortimer Jordan High School PTSA

CELEBRATING 100 YEARS OF MORTIMER JORDAN HIGH SCHOOL!
WE ARE EXCITED TO GIVE OUR STUDENTS, STAFF, ALUMNI, AND COMMUNITY MEMBERS (PAST OR PRESENT) AN OPPORTUNITY TO BE PART OF MORTIMER JORDAN HISTORY BY PURCHASING A PERSONALIZED ENGRAVED BRICK. THE BRICKS WILL BE DISPLAYED ON THE CAMPUS OF MORTIMER JORDAN HIGH SCHOOL. THEY WILL SHOWCASE A MONUMENT HONORING CAPTAIN MORTIMER HARVIE JORDAN, A WAR HERO WHO LOST HIS LIFE IN WORLD WAR I.
THIS WILL BE AN ONGOING FUNDRAISER, AND BRICKS WILL BE ADDED FOR MANY YEARS TO COME. MONEY RAISED FROM THIS FUNDRAISER WILL SUPPORT STUDENT PROGRAMS, PROJECTS, AND SCHOOL NEEDS THAT FALL OUTSIDE OF OUR SCHOOL BUDGET.
4" X 8" RED/CONCRETE BRICK $50.00 (3 LINES OF TEXT AND 20 CHARACTERS PER LINE INCLUDING SPACES)
4" X 4" REPLICA TILES $15.00
REPLICA TILES ARE AN OPTIONAL KEEPSAKE THAT CAN ONLY BE PURCHASED WITH YOUR ORIGINAL BRICK ORDER.
YOUR CUSTOM COMMEMORATIVE BRICK IS A GREAT WAY TO HONOR THOSE WHO HAVE BEEN PART OF THE MORTIMER JORDAN HIGH SCHOOL LEGACY.
BRICK EXAMPLES: NAME, CLASS OF, IN MEMORY OF, JERSEY #, HONORS, ACHIEVEMENTS, OR SCHOOL AFFILIATIONS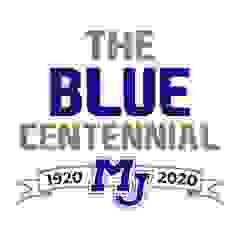 FOR QUESTIONS, PLEASE CONTACT A PTSA REPRESENTATIVE AT [email protected] OR MORTIMER HIGH SCHOOL.
BRICKS ARE NOT TAX DEDUCTIBLE