Mt Olivet Missionary Baptist Church
Mt. Olivet has a rich history as the oldest African American Church in Paulding County Georgia. As essential as the church building itself is the church bell. When there were no phones, radios, or social media to alert the community of different events, there was the church bell. The Mt. Olivet church bell rang in times of celebration, emergency, and tragedy, alerting the community that something significant was going on or about to happen. However, the church bell's main use was to let worshippers know it is time for church on Sunday morning!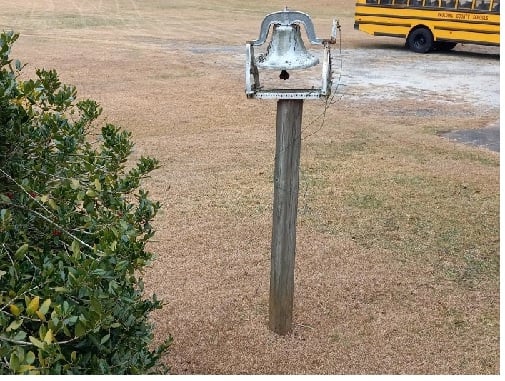 For decades, the Mt. Olivet church bell has rested upon a single wooden pole. Both the bell and the pole have endured the heat of summers, the cold of winters, the rains of Springs, and other elements of nature in between. At the beginning of 2022, God placed it in the hearts of the leadership of Mt. Olivet to replace the wooden pole and build a beautiful brick wall for the church bell to be mounted on as it continues to serve the Yorkville/Paulding community.

As a way to fund this endeavor, Mt. Olivet MBC is selling Commemorative and Memorial Bricks. Each brick will be prominently displayed on the Bell Wall. The Bell Wall will be erected where the pole currently stands, allowing those entering and exiting the church to see the beauty of the wall and the Commemorative and Memorial bricks. We hope that you will partner with Mt. Olivet by purchasing a brick or making a donation.
Rev. Cord Franklin

Brick Pricing

Color and Size

4x8 (Red)

8x8 (Red)

12x12 (Red)

Without logo:

$50

$75

$100

With logo:

$65

$90

$115

Replica Tile Price: $25
For additional information, please contact:
Rev. Cord Franklin
678-900-2873