Muncy School District Foundation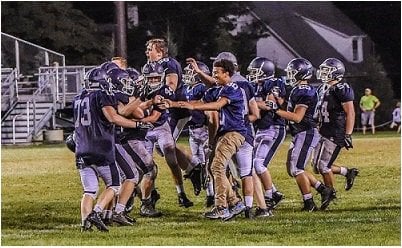 Engrave your Muncy Pride in stone. The Muncy School District Foundation is creating a brick plaza that leads into the entrance of Schuyler Stadium. You can purchase a custom engraved brick paver to create a long-lasting memory to honor or recognize current and former students, community members, local businesses, friends, family members, neighbors and other school stakeholders.
Bricks make great gifts for a recent graduate. Bricks can be purchased in memory or in honor of someone. Alumni are encouraged to purchase bricks engraved with their name and class year.
Proceeds from the brick pavers will support the Muncy School District Foundation. The purpose of the Muncy School District Foundation is to provide, promote and finance programs, activities and projects for the benefit of the students of the Muncy School District. The Foundation provides a means for our community to become involved and to make a difference in the lives of our students. By purchasing a brick, the foundation will use the money to support academic programs, the arts, athletics and scholarships.
Choose from a standard 4"x 8" brick or a larger 8"x 8" brick. Business or Organizational bricks may be customized to include an approved, on color business logo or graphics image from the catalog of clip art available here. If you don't see an available graphic you like, please contact us so we can inquire about a custom image.
Please submit each brick order on a separate donor form.
All text content on the bricks will be subject to administrative approval.
Show your Muncy Pride by engraving your name on a brick.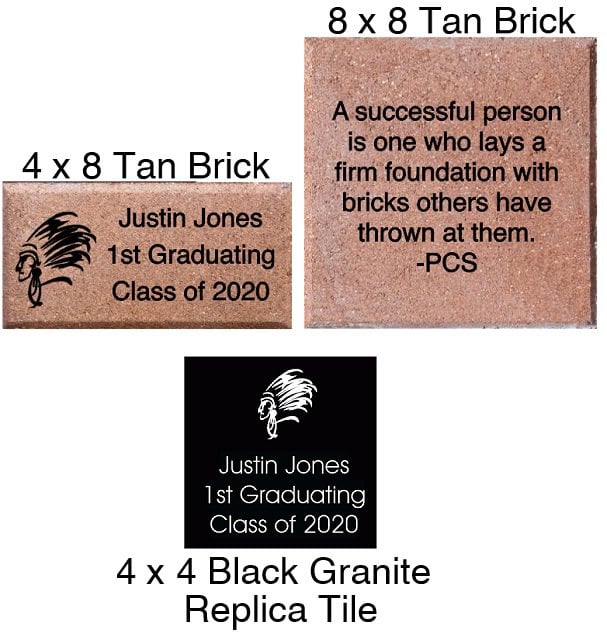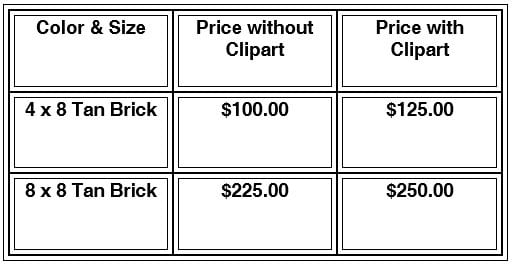 If you have questions or concerns about your order please:
Email us at [email protected]