Newfane Veterans Memorial Park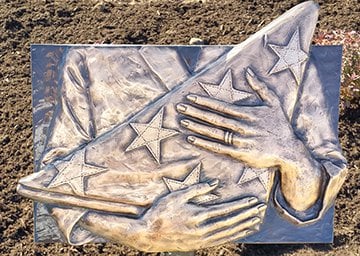 VETERANS MEMORIAL PARK
Newfane is proud to announce that the construction of our new park—directly south of Town Hall on Main Street—is completed. The park will honor all five branches of the US military (Army, Marine Corps, Navy, Air Force and Coast Guard) and our local residents who have served our great nation. We invite you to stop by your park and visit.

Memorial parks are here for three purposes. To Honor those who are in the Armed Forces protecting our country. To Remember those who served and gave their all for their country. And to Teach the next generations that our freedoms have never been free or cheap but purchased by the blood of patriots from the Revolutionary War into the future.


MEMORIAL BRICKS


We will be featuring Memorial Bricks in two separate sections of the park:


*In the first area, near a bronze plaque adjacent to Main Street, bricks will display the names of Newfane veterans killed in action. We are currently compiling a list of Newfane residents who died in service to our country. Please contact Paul Leader of American Legion Post 873 (
[email protected]
) if you have any information about a hometown hero who should not be forgotten.
*The path surrounding the park's central monument will include room for you to sponsor bricks bearing the names of your own family members who honorably served and lived in Newfane. The bricks are laser engraved and allow for upo to three lines of text and 20 spaces per line for text only. If you would like to include a clip art you're limited to 15 spaces per line.


We invite you to sponsor a Memorial Brick. While we are unable to cover the costs ourselves, we are able to handle the procurement of bricks at cost (this is not a fundraiser). The order forms for the bricks are by the Town Clerks office.